Ford and Jiangling build on China partnership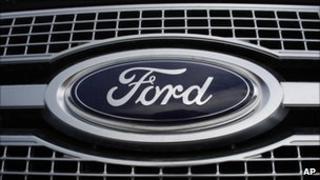 Ford has announced an expansion of its partnership with Jiangling Motors in China with a new $300m (£196m) plant.
The plant will begin production in 2012 and will produce 300,000 vehicles a year.
Jiangling, which is 30%-owned by Ford, currently operates two joint plants with the US car maker, with a combined annual capacity of 210,000 vehicles.
A number of leading western car makers are looking to China to boost sales following the global downturn.
Earlier this month, French car giant Peugeot Citroen finalised a joint venture with Changan Automotive to build cars in China.