Burberry terminates agreement with China franchisees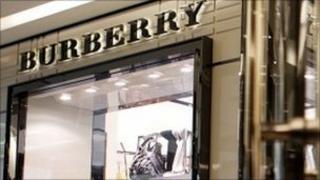 The fashion company Burberry says it has agreed to buy out its franchisees in mainland China.
The company will pay £70m ($108m) to take full control of 50 stores in 30 cities, including nine in Beijing and four in Shanghai, from its franchisee Kwok Hang Holdings of Hong Kong.
Burberry, which has 236 stores around the world, says the move will help it to make the brand more consistent.
It will give it more control over the merchandise and how it is marketed.
It will also mean profits from the stores will move from simply wholesale earnings to retail, a move the company expects to add £20m to group profits in the next financial year.
Burberry says it plans to expand in China, and open 10 more stores there this year.
The company is benefitting from its growing presence outside Europe.
It recently reported a rise of 24% in underlying revenue - which excludes the effect of exchange rate changes - in the first quarter of the tax year.
Revenues were up 30% in Asia-Pacific and 26% in the Americas, but in Europe they rose only 20% from a year ago.