Google profits up sharply but fail to impress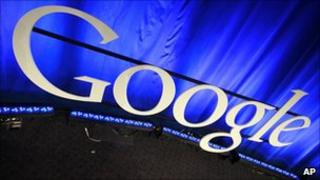 Internet giant Google has reported a sharp rise in profits and revenue in quarterly results that nonetheless failed to impress Wall Street.
Net profit for the three months to the end of June came in at $1.84bn (£1.2bn), up by a quarter on the $1.48bn it recorded a year earlier.
Revenue was $6.82bn, also up sharply on the $5.52bn posted a year ago.
However, analysts had expected better and chose to focus instead on operating expenses, which increased sharply.
As a result, shares in Google fell more than 4% in after-hours trading.
'Strong growth'
"They're throwing more money into research and development than people were expecting and a little bit less into sales and marketing," said Colin Gillis at BGC Partners.
"Google has been pretty clear that it's going back into investment mode. They added 1,200 people in the quarter, which means more expenses are going to kick in in September."
Despite the underwhelming response from Wall Street, Google chief executive said the firm had "had a strong second quarter" based on "solid growth in our core business and very strong growth in our emerging businesses".
Google dominates the search engine market. It has about a 65% share of the US market and about 90% in Europe.
It received a boost last week when the Chinese government renewed the company's licence to operate in China following a long-standing dispute between the two.