Bohemian Rhapsody opens in China, minus all the gay bits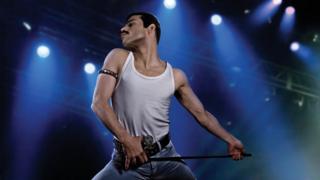 Oscar-winning Freddie Mercury biopic Bohemian Rhapsody was released in China on Friday, but references to the Queen singer's sexuality and AIDS diagnosis were censored.
Several minutes of footage were edited out of the film, including scenes of two men kissing and the word "gay".
There has been significant reaction to the film's release online. More than 50,000 users have posted reviews on Sina Weibo, China's Twitter-like micro-blogging platform.
Though some users complained of "half watching and half guessing" as a result of the deleted scenes, others were pleased the film had been released at all.
What was removed?
In the Chinese version of the film, several scenes have been amended or deleted.
Read full article Bohemian Rhapsody opens in China, minus all the gay bits