Sarahah: Anonymous app dropped from Apple and Google stores after bullying accusations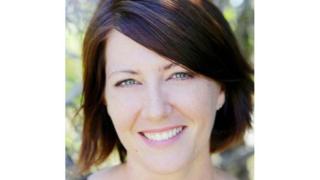 A wildly popular anonymous messaging app has been removed from the Apple and Google stores after accusations that it has been facilitating bullying. But the company's chief executive denies the claims and says the app isn't meant to be used by younger teens.
Katrina Collins was appalled by the anonymous messages her 13-year-old daughter was receiving. One person said she hoped her daughter would kill herself. Others used extremely foul and offensive language.
The messages appeared on the Sarahah app, which was designed to allow people to leave "honest feedback" about colleagues and friends. Although Collins' daughter wasn't actually using the app, she saw the messages after a friend downloaded it and showed them to her.
Collins, who lives in Australia, put up a post on online petition site Change.org. She called for the app to be removed from two of the biggest mobile storefronts - Apple's App store and Google's Play store. The petition accused Sarahah of facilitating "bullying" and "self harm", and quickly gained nearly 470,000 supporters.
The app was then taken down from both the Apple and Google stores. It appears the companies took action in response to the petition, although a Google spokesperson said "we don't comment on specific apps" and Apple did not respond to requests for comment.
Zain-Alabdin Tawfiq, the CEO of Sarahah, has disputed Collins' allegations. He says the decision by Apple and Google to remove the app was "unfortunate", but is "very optimistic about reaching a favourable understanding with them soon."
---
Anonymous messages
The app has had an up-and-down ride since it was launched a year ago. It became an instant success - worldwide, more than 300 million users have created accounts. Sarahah, which was developed in Saudi Arabia, topped Apple's App Store in more than 30 countries in July.
Sarahah, which is named after the Arabic word for "honesty", aims to allow users to receive anonymous constructive feedback. But Katrina Collins, the woman behind the petition, says it also "facilitates cyberbullying".
"If it's happening to my daughter," she told BBC Trending, "it's happening to a hell of a lot of other kids out there as well."
A 14-year old from Grimsby in the UK recently spoke out about the "disgusting" messages she received on the app.
---
Listen to this story: Trending radio from the BBC World Service
You might also be interested in
---
Tawfiq says the offensive word highlighted in Collins' petition "would be picked up by our filtering mechanism and prevented from reaching its destination". He says "as soon as we received this petition, we tried to run [the message] through Sarahah, and it didn't go through."
But Collins says the messages about her daughter "definitely sent", and sent screenshots of the offensive messages to prove her point. She said: "There were no filters at all that picked [them] up. They were all sent".
Since the petition launched, Tawfiq says his company has upgraded its filtering system to use "artificial intelligence and machine learning."
"So basically if someone says kill yourself, then 'kill' is a keyword. But if someone says 'jump off a cliff', then now these robots will be able to detect that and block it as well." He also pointed out that the app is meant for people aged 17 and older.
BBC Trending set up an account and sent the phrases used in the messages to that account. None of the offensive language got through, although this may be because of the recent algorithm change.
---
How to protect children online
Be aware of what your children are doing on the internet.
The NSPCC has a series of guidelines about keeping children safe online.
They promote the acronym TEAM: Talk about staying safe online; Explore the online world together; Agree rules about what's OK and what's not; and Manage your family's settings and controls.
There are more resources on the BBC Stay Safe site.
---
Cyber-bullying
Sarahah is not the first anonymous messaging app to be linked to online bullying. The Secret app shut down after criticism in 2015, and Ask.fm was linked to several teen suicides in 2013.
Another anonymous messaging platform, Sayat.Me, was taken down by its owners following the death of George Hessay last year. Hessay, a 15-year-old boy from the UK, took his own life after receiving abuse on the site.
If you or someone you know has been affected by the issues in this story, there are resources and support on the BBC Action Line website.
Do you have a story for us? Email BBC Trending.
More from Trending: Florida shooting: Teachers want to be armed, but not with guns
"Pencils, paper, technology, books, art supplies, counsellors... Not Guns" - this is the wishlist of one teacher in America.READ NOW
You can follow BBC Trending on Twitter @BBCtrending, and find us on Facebook. All our stories are at bbc.com/trending.