The surprising new strategy of pro-Russia bots
By BBC Trending
What's popular and why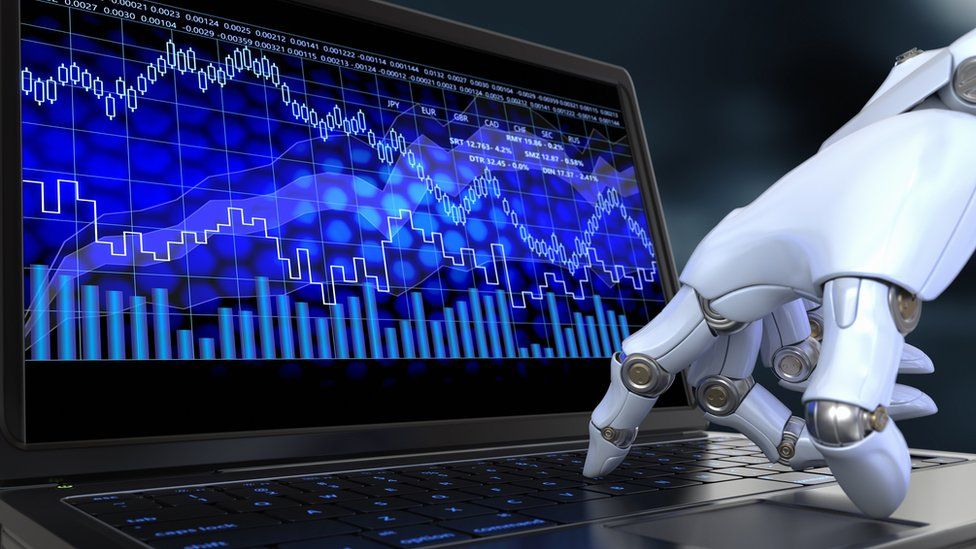 Co-ordinated groups of Twitter bots pushing pro-Russian propaganda have developed an odd but occasionally effective strategy - retweeting messages that the bot-makers disagree with and flooding their enemies with followers.
Brian Krebs is an investigative journalist with a big social media following. But even he was surprised when one of his tweets was retweeted thousands of times:
Bring on the bots and sock puppet accounts. Amazing how a tweet about Putin always engenders defensive responses about Trump.

— briankrebs (@briankrebs) August 29, 2017
"I woke up the next morning and found about 12,000 retweets... I also found I had about the same number of new followers," he told BBC Trending radio. "Part of me wanted this to be true [and all the followers to be real]."
Bots - automated or semi-automated accounts which tweet or retweet automatically - have been at the centre of allegations of Russian interference in Western elections. US intelligence agencies claim that bots spread false news stories and misinformation during the 2016 presidential election campaign. And networks of bots were also involved in spreading memes, gifs and misinformation in the run-up to the French presidential election in spring 2017.
The Russian government denies that they operate or fund bot networks. And there's no definitive evidence connecting botnets, even if they do push pro-Russia stories, to the Kremlin. The pro-Russian bots could be operated, as President Vladimir Putin once put it, by "patriotic" Russian citizens acting independently.
But why would pro-Russia accounts retweet a message like Krebs' tweet, which runs contrary to their views?
You might also be interested in:
Experts say the bots could be trying to clog up accounts with mentions, or even get their enemies suspended from the social network. When Joseph Cox, a journalist for the liberal news site The Daily Beast, posted about a story he wrote about pro-Russian bots, he was hit with a similar flood of retweets. His account was briefly suspended.
Twitter prohibits bots and told Trending it is expanding its efforts dedicated to fighting the automated accounts. At the same time the company says it can't get specific about the tools it uses to detect bots, because that would allow bot makers to find a way around them.
Another researcher who has been targeted by the automated accounts is Ben Nimmo, research fellow at the Digital Forensic Research Lab - part of the Atlantic Council, an American think tank.
The report was picked up by investigative website ProPublica, and a Twitter account with a tiny following sent out a message accusing ProPublica of being an "altleft hate group". The message was retweeted thousands of times.
"This was a classic obvious bot operation where the first account to do so had only posted 12 times in its entire life, it was only following six accounts and yet suddenly after this original tweet it got 23,000 retweets," Nimmo says. "There's no way that's a natural pattern of behaviour."
Nimmo says there's several motivations behind a bot attack.
"Partly it's a simple intimidation technique," Nimmo says. "The other thing is that it makes it very hard for you to use your Twitter notifications because they're just getting overwhelmed."
And the bots weren't done. After Nimmo published his findings about ProPublica, he was targeted by several accounts - one of which faked his death with a message which read: "Our beloved friend and colleague Ben Nimmo passed away this morning."
"Now that didn't really upset me - I knew I was alive," he told Trending. "But it certainly startled a number of my friends and that was a much more sinister development. Again that tweet was retweeted something like 23,000 times by the same botnet."
Nimmo also noticed that the bots seemed to be triggered by some key words, so he put several of the triggers in a tweet along with the user name of the Twitter support team.
Tens of thousands of the bots retweeted the message, exposing themselves to Twitter support. In less than two days, more than 70,000 appeared to have been taken offline. However, Nimmo and other experts say there could be millions of automated accounts still operating on the social network.
Why are people using software to buy clothes from one trendy retailer? WATCH NOW
You can follow BBC Trending on Twitter @BBCtrending, and find us on Facebook.