Policeman resigns after sharing racist 'drowning' post
By Sam Bright
BBC Trending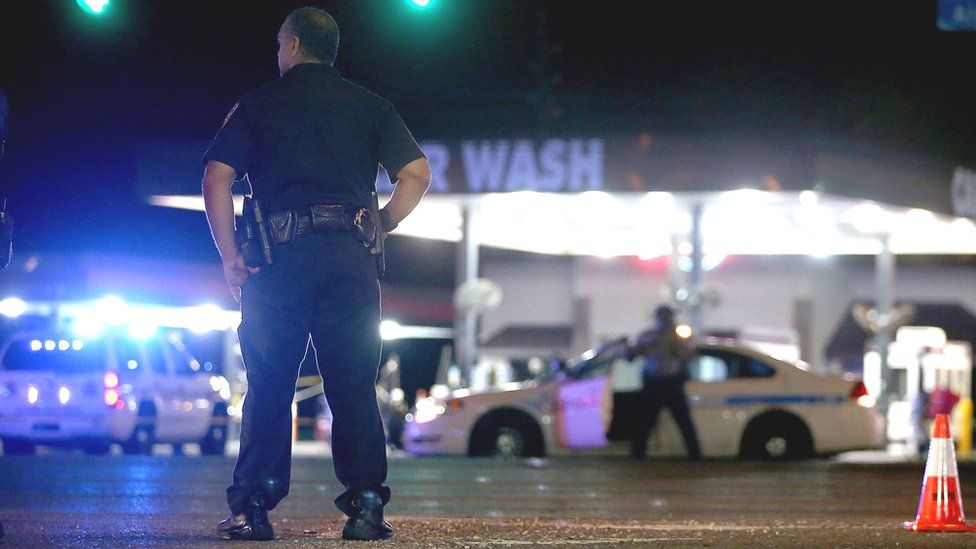 A police officer in Louisiana has resigned after sparking online outrage with an inflammatory meme.
Wayne Welsh, an officer with the Estherwood police force, shared the image on his personal Facebook page on Sunday.
The image, which was initially posted by another Facebook user, was an illustration of a woman attempting to drown a child in a bathtub, with the caption: "When your daughters [sic] first crush is a little negro boy."
Though he later deleted the post, eagle-eyed social media users had already taken screenshots of his Facebook account, which soon went viral on Twitter.
Many social media users expressed disbelief and anger at Welsh's post, and questioned his appointment as a police officer.
But others said that not all law enforcement officers in America should be tarnished by Welsh's actions.
Estherwood's police chief, Ernest Villejoin, confirmed on Wednesday that Welsh had resigned from his post, commenting to the Huffington Post that the situation "has been taken care of."
According to local media, Welsh made a series of Facebook posts about the incident. He was initially shocked by the scandal, posting: "It's not against the law to share something on Facebook. It's social media. Internet," he wrote. "I shared somebody else's posts and everybody mad at me again. So Facebook police mad at me."
Welsh later apologised, saying: "Well, I posted something on Facebook that made a lot of people mad. Well, I'm sorry for what happen [sic]. Ya [sic] have a blessed day."
But after scanning through Welsh's Facebook profile, many people highlighted that the officer has a history of sharing controversial posts. Local media outlet KATC reported that Welsh once shared a post that called women in burqas "trash bags".