Women's March faces tough questions and unique Chinese start-up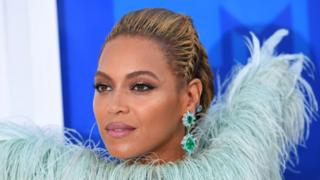 Divisions over Women's March and Chinese social media praise for wake-up calls start-up.
Women's March in ups and downs
It was a good day for Women's March on Washington organisers and supporters yesterday when Beyoncé endorsed the movement on her Facebook page. And when the group released its all-star event speakers' list, its momentum seemed unstoppable. But the march is not without its issues.
Supporters are divided over abortion. According to The Atlantic, a pro-life group called New Wave were at one time sponsors of the march. Women's March has since dropped the group and has said "We apologize for this error".
Initial objections by some activists to the partnership, were met with equally defiant responses.
Actress Patricia Heaton expressed her horror that "that pro-choicers are horrified by actual choices".
And an opinion piece in the Washington Post that claimed a pro-life activist would "walk at the Women's March, whether organizers like it or not," seemed to resonate with many.
Others are expressing outrage at the decision by the organisers "to ignore the millions of pro-life women", while some labelled the event as "anti-women".
This isn't the first time that supporters of the march - started in the wake of fears over a loss of women's rights under a Trump administration - have been divided.
Just last week, some critics capitalised on reports that views on race were proving as divisive.
A post by a Trump-supporter suggesting that the movement activists were "fighting over who's more oppressed" was widely shared.
The Women's March will take place on 21 January.
---
The Chinese girl who made a reputation from waking people up
A young woman who has made a living from waking people up has sparked a lot of interest on Chinese social media.
"Winnie"- as named by one regional newspaper- offered her services via an online store she opened on Taobao - a Chinese service similar to eBay - in early 2016.
These included wake up calls, goodnight calls and even calls to offer encouragement or send blessings.
What started as an attempt to make "life a little more fun" has now turned into a business start-up whereby "Winnie" receives 400 call requests a month.
Many on social media praised the young lady's business innovation and ability to find "market opportunities everywhere".
Some were even interested to find out if "she is recruiting?"
But one user pointed out that if anything, her success reflects the "much emptiness" in the lives of Chinese youth.
An ageing population and the now-scrapped one-child policy have led to a huge age and gender gap in Chinese society, and many men are simply unable to find a partner.
But Winnie seems determined on seizing the business opportunity in all this.
She has even raised the charge of her call from one to three Yuan (10-30 P) to five Yuan, citing her credibility and reputation.
Additional reporting by BBC Monitoring's China team
---