Gasman under pressure over Bowie tribute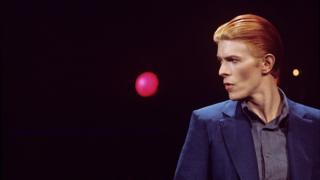 As David Bowie fans around the world marked the anniversary of the star's death, one particular tribute sparked controversy like no other.
It came not from Bowie's widow Iman, nor from one of his many famous collaborators such as Iggy Pop or Brian Eno.
No, the unlikely source was Paul - surname unknown - who works on the British Gas Help Twitter account.
On Tuesday, when Paul tweeted to let everyone know he was on shift and ready to help with customer queries about dodgy boilers and other gas-related matters, he also mentioned an unrelated subject that was on many people's minds:
While much of the reaction was positive, others who saw the tweet were enraged at what they saw as corporate bandwagon jumping.
Others were offended by Paul's use of grammar.
And some referenced Bowie lyrics as they mused on whether utility company employees might have better things to do with than to tweet about dead rock stars.
Stung by the negative responses, Paul tweeted again to insist that his motives were sincere.
Some seemed prepared to accept the sentiment, but felt there was a time and a place - and this wasn't it.
However, by now the initial ferocity of the onslaught against Paul had produced a backlash against the backlash. Those who had been charmed rather than alarmed by a corporate account showing some personality took up arms.
Writer Jon Ronson was among those who applauded.
And there were some tongue-in-cheek expressions of solidarity.
A spokesman for British Gas confirmed to BBC Trending that Paul is a real person and that he and and his colleagues working on the help account are encouraged to add personality to their tweets. He added that the company had nothing to add on the content of the tweets.
---
Find out more
Like BBC Trending's Facebook page
---
Next story: Russia taunts British PM with cartoon frog tweet
The Russian embassy in London sent a picture of Pepe the frog to British PM Theresa May. READ MORE
You can follow BBC Trending on Twitter @BBCtrending, and find us on Facebook. All our stories are at bbc.com/trending.