The dad who asked for donations - even though he's well-off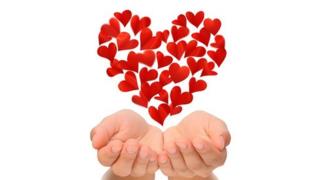 A row has erupted on social media in China over a father who raised money for his sick child without disclosing what some people argued were substantial assets of his own.
After his daughter was diagnosed with leukaemia, Luo Er from Shenzhen in southern China raised more than 2.6 million yuan ($380,000; £300,000). His tool was WeChat, China's most popular messaging app, through which he raised the sum in only a few days.
Luo Er, a writer and former magazine editor, wrote movingly about his anxiety and concern over the medical costs for treating his five-year-old daughter, Luo Yixiao.
In a story headlined "Luo Yixiao, stop and stand right here for me", he pleaded with his daughter not to die.
"If you are not a good girl and come back home, even if you become an angel, even if you run to heaven, if we meet up in heaven one day, I wouldn't talk to you." he wrote, facing the fear of losing his daughter.
---
Follow BBC Trending on Facebook
Join the conversation on this and other stories here.
---
It created a huge and unexpected outpouring of public sympathy.
Liu Xiafeng, a friend of Luo Er who runs a financial consulting company, published the article on his company WeChat account to help reach more people.
Liu's company promised to donate one yuan (£0.12 or $0.15) for each share of Luo's story, up to a ceiling of 50,000 yuan.
More cash was raised by direct donations - WeChat has a mobile wallet function which allows users to donate directly by clicking a button at the end of articles. More than 1.1 million people contributed.
According to WeChat, there were so many people transferring money to Luo Er that an automatic system which caps daily donations failed, allowing money to continue to pour into Luo's account.
Within two hours, the amount exceeded two million yuan (£230,000/$290,000).
In one follow-up post Luo wrote: "I am overwhelmed by all the money coming my way... Thank you everyone."
But what happened next was not so heart-warming.
People discovered that Luo Er owns three properties and two cars. His daughter is also covered by medical insurance and he only needs to meet part of the medical bills. So far he's paid about $5,000 towards her treatment.
Soon the outpouring of social media love turned into a backlash. People started to complain and urged others not to share Luo Er's article. On Sina Weibo, the hashtag "Luo Er's Daughter Fundraising Event" became a top trend.
Many people argued that Luo, as a property owner, should not ask for help since there are many more who are poorer than him. Some users also raised questions as to why he didn't sell one of his properties or a car.
"Charity should be used to help those who are in great need. It shouldn't be a tool to make money. The kindness of Chinese people can't go through such deception over and over again," one user wrote.
"The whole thing is just a marketing gimmick," another said.
However, some users didn't regret giving.
"I donated because I believed you. Just use the money for the girl's treatment first." said a user going by the name Qiuqiu.
"I don't feel angry," said another. "I've donated and I don't really mind."
Amid public condemnation, Luo Er and his friend Liu released a joint statement on their WeChat accounts, saying that they would use the donations to set up a fund to help children with leukaemia.
However, a few hours later Tencent, the owners of WeChat, announced that all the money would be returned. The company said it had reached the decision after talking to the men and local authorities - the Shenzhen Civil Affairs Bureau.
Huang Linlin, a lawyer in Beijing with expertise in charity law, told BBC Trending that China only allows individuals to collect donations through registered charities.
"There is disagreement about Luo Er's actions, whether it is a fundraising charity event or not is still a matter of debate," Huang says.
"Based on the fact that Luo Er's daughter sickness is real, it can't simply be regarded as fraud."
"But the facts about the medical bills and his own affluence were not made clear. That was the reason why the Shenzhen Civil Affairs Bureau got involved and stopped the donations. According to civil law, Luo Er and the company could face punishment for fraud," Huang says.
Blog by Ruhua Xianyu
Next story: Robo-Trump: One director's dark take on the next president
Donald Trump as a huge an angry missile-shooting robot battling Mexicans. That's the concept of a dark, funny and sharply satirical sci-fi short film from Uruguay that millions are watching online.READ MORE
You can follow BBC Trending on Twitter @BBCtrending, and find us on Facebook. All our stories are at bbc.com/trending.