Pro-Trump accounts misspell-spell prison, China debates a "flying pig" and Ukrainian officials bare their assets
There's a lot of outrage on social media today: In America, Trump supporters want #HillaryForPrision, yes, prision, to trend; a Chinese travel company's name change has offended some; Ukraine has learned that some public officials own a lot more than they earn; and in Morocco many are raging after a fishmonger was crushed to death in a garbage truck.
Why is #HillaryForPrision trending?
Another day before the US election, another social media skirmish. #HillaryForPrision is the latest hashtag that Donald Trump supporters are promoting on Twitter.
And before you - as many others have - point out that they have misspelled prison, let me tell you that several accounts are claiming that this is to get around the fact that Twitter somehow stops the correctly spelled #HillaryForPrison from trending.
It is a common trope among Trump supporters that Twitter and mainstream media are working against their candidate.
Twitter wouldn't comment on this but the company has said before that the real reason topics don't trend is because they are not as popular as their supporters believe.
And although Twitter's algorithm takes more than just volume into account, just considering the number of times both hashtags have been tweeted over the past year would seem to bear this out.
#HillaryForPrision has hardly been mentioned in the last year but, today, it's been tweeted more than 28,000 times.
#HillaryForPrison, on the other hand, has been tweeted more than a million times over the last year. But the most it's ever been mentioned in a day is also today - at the lesser volume of more than 23,000 times.
So maybe it's not, as some are claiming, "because Communist twitter won't let #HillaryForPrison trend".
---
Should Muslims be offended by the "flying pig" travel company?
When Alibaba, China's online giant, changed its flight booking company's name from Alitrip to Feizhu last week, it sparked a debate about whether the new name, which means flying pig, hurt Muslim sentiments.
Uighur businessman Adil Memettur, who has hundreds of thousands of followers on Sina Weibo, China's Twitter, thought it might.
"The whole Muslim world is sensitive to this phrase," he posted. "Alibaba is an international enterprise... has the company considered whether this is taboo?"
Some agreed with Mr Memettur, but many disputed his additional suggestion the company change its name back, saying there needed to be "mutual tolerance".
Some also pointed out the significance of pigs in Chinese culture - from the character of Pigsy in the classic novel Journey To The West, to the year of the pig in the zodiac.
"I'm happy to be a pig, will you make me cancel my Chinese zodiac sign?" asked one user.
What do piles of cash, a church and a trip to space have in common?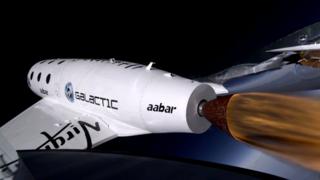 Ukrainians have been rather surprised to learn what their public officials own this weekend.
Politicians, civil servants and judges all had until Sunday to declare their assets online, as part of anti-corruption reforms. This information is now available on a publicly searchable database.
Not only have some officials admitted to hoarding great piles of cash and owning expensive cars, Faberge eggs, watches and flats, but some rather unconventional assets also came to light. These included a church, a saint's relic and even a ticket for a future commercial space flight aboard Virgin Galactic. In case you're wondering, tickets for those are worth more than $121,600 (£100,000, 111,000 euros).
Transparency International Ukraine joked the declarations showed MPs "can issue loans to the IMF" rather than the other way around.
One Facebook user also claimed to have developed an online calculator for the physical volumes of cash reported, which also suggests appropriate storage places - wallets to warehouses.
But there was also real anger at the revelations. Ukraine's minimum wage at the moment is only 1,600 hryvnias a month (£51, $63).
"In civilised countries, mountains of money come from three types of business: drug dealing, prostitution and arms trading. In Ukraine, it is something else - it is just public administration," said one popular Facebook comment.
"A significant portion of our politicians and officials are magicians. They have not worked a day in business, yet they can become owners of flats, cars, luxury watches, safes full of money, and even a small church... I see no reason why these talented individuals cannot perform a miracle for the Ukrainian economy not unlike the one they performed for their personal wealth," said another.
---
Moroccans condemn fish seller's death
The death of a fish seller in Morocco has sparked rare demonstrations of outrage on the streets and online this weekend.
Mouhcine Fikri, 31, was crushed to death in a garbage truck after he apparently leapt into it to retrieve stocks of swordfish the police had confiscated.
Images of his body in the truck have been been shared hundreds of times on social media and, although it is not clear how he was killed, many are accusing the police of ordering the truck driver to deliberately crush him.
The hashtag #Crush_The_Hell_Out_Of_Him has been tweeted more than 24,000 times over the weekend.
The incident has angered many over what they saw as an abuse of power and injustice. Other hashtags such as #We_Are_All_Mouhcine have also been shared thousands of times.
"This is not a scene from a horror movie, this is a Moroccan citizen being crushed by a garbage truck," said one popular tweet of the photo.
"Why would they crush the fish in the first place?" asked one user. "To burn his heart over his lost merchandise? It should have at least been given to charity."
Fikri has been described by many Twitter users as Morocco's "Bouazizi", in reference to the Tunisian fruit seller whose suicide sparked protests prior to the Tunisian uprising in 2011.
The prime minister, Abdelilah Benkirane, has said he will investigate the incident and will hold those responsible to account.
Additional reporting by BBC Monitoring
---