What are Syrians online saying about UK air strikes? Not a whole lot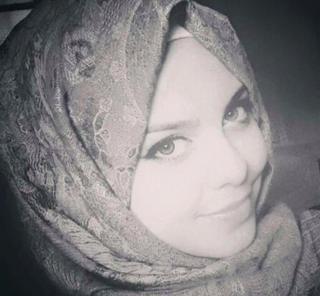 Britain began bombing targets in Syria this week, and the German parliament voted to send non-combat troops to the region - but neither of those actions became a main topic of conversation among Syrians online.
The face of a beautiful woman is staring out of the timelines of many Syrian Facebook users this week. It's a young woman, named as Inana Shlash, whose picture has been posted many times on social media.
According to reports, she died a fortnight after a Russian air strike on her home in Saraqeb in northwest Idlib province which also killed her mother. As well as family pictures and video of her singing with her father, Syrians are also sharing pictures purporting to show her body, covered in a blanket.
"Every day Syria says goodbye to an angel - the beautiful Inana, bless her soul," said one post on Facebook. Another said: "Her name is Inana Shlash... it is better that you died rather than see all this pain. May God forgive you and forgive your mother."
Her story was first posted by ordinary Syrians in the town where she lived but has since been picked up by activists and groups opposed to Syrian President Bashar al-Assad.
While news of the UK air strikes is definitely being talked about by Syrians, most of the chatter is being generated by those living in the UK and Europe. Some of the discussion centres on the number of countries now involved in air strikes against so-called Islamic State.
For instance, hundreds of people liked a comment by Monis Bukhari, a Syrian living in Germany: "How lucky the Syrian is, who dies by Syrian weapons and Iranian and Lebanese and Chinese and Russian and American and French and German and Saudi Arabian and UAE and Israeli and Turkish and Kurdish and Iraqi and Afghan and even Jordanian, and finally British!"
---
Follow BBC Trending on Facebook
Join the conversation on this and other stories here.
---
However, actions earlier this week by European powers aren't generating anywhere near the level of discussion that the death of Inana and other events have inspired. Another story widely shared on Syrian social media recently is a video of an interview with Lebanese soldiers, who were released by the al-Qaeda-affiliated al-Nusra Front. It was broadcast by Lebanese news channel Al Jadeed. One of the soldiers provoked the outrage of the interviewer by thanking his captors for how he was treated, an incident that prompted much discussion on Facebook.
Lebanese and Syrians have been sharing the video: some expressed outrage at the soldier's comments, while others are angry at the interviewer's reaction. "A Lebanese soldier praises Nusra for their hospitality," wrote one Assad supporter. "They are the ones who slaughtered his colleagues!"
Syrians, including many living outside the country, have also been sharing a video of a former IS hostage who has spoken out against aerial bombardment. French journalist Nicolas Henin was held hostage for ten months and released last year. In the interview he says airstrikes are a "trap" and advocates a no-fly zone over the country.
The video was produced by The Syria Campaign, a UK-based charity which promotes non-violent solutions to the Syrian conflict and highlights human rights violations in the country. The video has been watched a quarter of a million times on Facebook.
Blog by Diana Rusk
Next story: A woman caught littering, streamed live on the internet
BBC Trending reports on a city official's unusual method for tackling illegal dumping in Mexico City. READ MORE
You can follow BBC Trending on Twitter @BBCtrending, and find us on Facebook. All our stories are at bbc.com/trending.