Ukraine's police say 'goodbye' to Russian social networks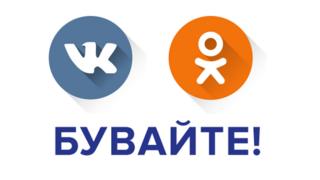 Members of Ukraine's newly-established police force have been told by their bosses to stay off Russian social networks.
The two networks in question, VKontakte (VK) and Odnoklassniki (OK), include many pro-Kremlin accounts, and using them is now frowned upon by officials in Kiev, who worry that the police could be spied on as tensions between Russia and Ukraine remain high.
"We strongly advise our police officers not to use social networks which are controlled and moderated from the territory of the aggressor country," Interior Ministry spokesman Artem Shevchenko told BBC Trending. "Such networks can be used by the Russian secret services in their information warfare and also to apply psychological pressure."
---
Follow BBC Trending on Facebook
Join the conversation on this and other stories here.
---
Ukraine is currently in the middle of replacing its notoriously corrupt and brutal police with new, more modern and approachable cops.
After the new force was launched in several big cities including the capital, Kiev, the new police became an instant hit on social media. Many of the new officers were talked about online as being young, friendly, good-looking and likeable - and taking selfies with them became a craze.
But the government is demanding political loyalty from the new recruits. On Wednesday, the Interior Ministry announced that four police officers had been sacked and five others are under investigation for social media posts that support pro-Russian separatists. "They contradict the moral and ethical qualities of a Ukrainian police officer," the ministry said in a statement.
After one policeman was outed as a critic of the mass rallies that brought the current government to power last year, an Interior Ministry adviser took to Facebook to vent his outrage. "There is no room in state service for those who disrespect their own country," Anton Herashchenko said.
Ukrainian police are still permitted to have accounts on Facebook and Twitter, But these social networks are also much less popular in Ukraine than VK or OK.
Blog by Vitaly Shevchenko
Next story: Thousands donated to man sacked in dispute over $5 in empty bottles
After a man was fired from Walmart in a dispute over empty cans and bottles, an online fundraising campaign set up for him has attracted more than $20,000 in pledges.READ NOW
You can follow BBC Trending on Twitter @BBCtrending, and find us on Facebook. All our stories are at bbc.com/trending.