Celebrities face criticism for transgender opposition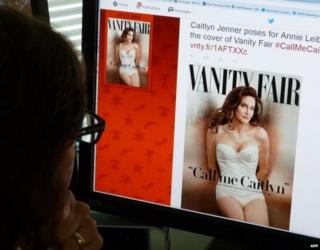 After Caitlyn Jenner's picture appeared on the cover of Vanity Fair, social media sites exploded in an outpouring of support. But not everyone was part of the overwhelming positive reaction and even a day after the big reveal, Jenner and transgender issues were dominating the discussion on Twitter and elsewhere.
Drake Bell was one of Twitter's top trending terms this week, but the former child star may have wished he wasn't. The former Nickelodeon actor tweeted "Sorry… still calling you Bruce" on Monday as a response to Jenner's cover shot by celebrity photographer Annie Leibovitz. Bell's tweet was met with a massive backlash on Twitter and other social media sites.
He quickly deleted the comment and tweeted "I'm not dissing him! I just don't want to forget his legacy! He is the greatest athlete of all time! Chill out!" The tweet, which continued to address Jenner as a he, was also deleted.
Bell was not the only one who publicly opposed Caitlyn Jenner's picture and change. Ben Shapiro a conservative political commentator expressed his opposition to Jenner as well as the transgender community in a series of tweets. One of his tweets read "Your biological sex is completely mutable, but your sexual orientation is completely immutable. #ThingsILearnedFromTheLeft" while the other claimed that anyone who supported Jenner was "part of the problem."
Some figures did not wait for Jenner's reveal to express their stand on the transgender community. While speaking at the 2015 National Religious Broadcasters Convention in Nashville, Tennessee, last February, Mike Huckabee joked that he wished he could have pretended to be transgender in high school so he could "shower with the girls." The former Arkansas Governor and presidential candidate's remarks quickly spread after being uploaded on YouTube over the weekend and picked up by Buzzfeed on Tuesday.
By Tuesday evening, Mike Huckabee was trending and Twitter was awash in people cringing at Huckabee's joke.
"Mike Huckabee is one of the truly great imbeciles of our time, representing the lowest common denominator of American politics," tweeted Megan McCain, Senator John McCain's daughter and frequent critic of Republicans on social issues.
Others made more jokes - but at Huckabee's expense.
"Look. I think we can all agree that no one, male or female, should have to shower with Mike Huckabee," tweeted Jill Twiss, a writer for the HBO show Last Week Tonight with John Oliver.
Blog by Elena Boffetta
Next story: Protesters target Facebook's 'real name' policy
Follow BBC Trending on Twitter @BBCtrending, and find us on Facebook.