Fighting back against helpline harassment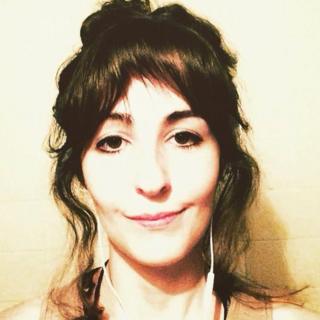 A Facebook post uncovered a hidden world of sexual harassment by cable TV engineers and customer service operators in Brazil - and encouraged dozens to speak out about their own experiences.
The question was both unexpected and unwelcome.
"Are you single?" asked the man from internet company Net who arrived at Mariana's house to fix a problem.
"On the first visit my dad was here, and this guy was very nice and helpful," the 21-year-old Mariana says. "After that, the problem came up again and I called the company asking for it to be fixed. This time, I was alone when he came."
After asking him to stop the inappropriate questioning, says Mariana (not her real name), the encounter went from bad to worse. The man started chasing her around her house and tried to force her into her bedroom.
"I pushed him and yelled at him to get out. I had to threaten him with a knife. He left, but said he would call me and come back."
Mariana's was just one story shared online after journalist Ana Prado put a post on Facebook detailing the unwelcome advances she'd received from a telemarketer working for the same company. Net is one of Brazil's leading telecommunications firms.
After the operator contacted Prado to try to convince her to upgrade her subscription, he used her personal information to send her inappropriate messages on WhatsApp. "I wanted to start a debate around these issues," Prado says. "How are these companies handling our data?"
Her post was shared hundreds of times on Facebook, and the ensuing media coverage prompted other women and men to post their own stories. Some of the biggest telephone and internet providers in Brazil were implicated: Oi, Vivo and Tim, in addition to Net.
"In my case it was a customer support attendant from my mobile phone provider," says 23-year-old designer Rodolpho Rodrigo. After the routine call, Rodrigo got a text message: "Are you into men? Because I think your voice is beautiful."
"I had never stopped to think about how those companies use our personal data. I was shocked," he says. "He continued to send me messages for two weeks and only stopped after I threatened to sue him and his employer."
Isadora Oliveira, a 22-year-old media analyst from Sao Paulo, received a similar unexpected text message after two cable company engineers left her house: "I couldn't leave without telling that you're beautiful," said one of the men.
"I ignored him at first, but I kept receiving messages throughout the day saying: 'Are you really not going to answer me?'" she says. "I got scared, because he had all my personal data and had been at my house."
Most of the incidents the BBC investigated were not reported to the companies at the time because the victims felt intimidated or thought it wasn't a big deal, even though all of them were considered the advances unacceptable. The few victims who reported the incidents say they got very poor responses from the companies involved. Mariana says that Net refused to give her any details about the worker who had visited her house.
"Some of the attendants even seemed to doubt I was telling the truth," she says.
Since the post went viral, the companies have vowed to crack down on sexual harassment by employees. Net confirmed it had sacked the telephone operator who sent messages to Prado. The company also published an apology on its Facebook and Twitter accounts. However, Net told the BBC it would not comment about other cases. Vivo, Tim and Oi said that using the clients' personal data to approach them was forbidden, and they promised to identify and punish workers involved in those cases.
Hundreds of people commented about the issue on BBC Brasil's Facebook page. "Some people are unbelievable. It doesn't matter if it was 'just a pick up line'. Those people don't have the right to use our data in a personal approach," wrote one. But others called the messages flattering, or said they weren't a big deal. "Nowadays everything is considered harassment," another user wrote. "If it came from a TV star, nobody would complain. If you didn't like it, just block the person on the app. It's as simple as that."
Reporting by BBC Brasil's Camilla Costa and Rafael Barifouse
Next story: Veil v Miniskirt
Two opposing campaigns arguing about what women should wear are gripping the Arab world.READ MORE
Follow BBC Trending on Twitter @BBCtrending, and find us on Facebook.