#BBCtrending: Breaking the silence on Twitter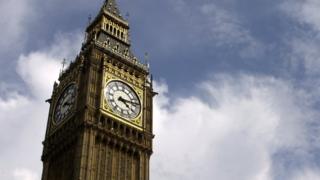 Was it ever realistic to expect social media to fall silent for two minutes on Armistice Day? On Twitter people have begun criticising those who broke the silence - including the UK Parliament's Twitter account.
Across the UK, two minutes of silence were observed at 11:00 GMT, in remembrance of the men and women who have died in conflicts, on the anniversary of the cessation of hostilities after World War One. Many observed the moment on social media too, with the noisy world of Twitter and other platforms falling silent. But at 11:02 across the UK, a somewhat less savoury activity began on social media: people began calling out others who broke the silence on Twitter.
Of course, many of those who tweeted during the period may have done so inadvertently, with tweets scheduled ahead of time. But the UK Parliament was the most unlikely account to post as others kept quiet. It tweeted out a reminder about a Home Affairs Committee at 11:01, to the annoyance of many on Twitter. "Disgusting," said one, and "you could have waited!" wrote another. Actor Warwick Davies also fell foul of the informal rule, prompting a stream of disappointed responses. Middlesbrough Council tweeted about an "alley makeover workshop" and Heat magazine mentioned Benedict Cumberbatch's engagement.
Mark Burkin was one of those who replied to the parliament's tweet, and says he was "upset" by the gaffe. But in an age of seemingly endless and frenetic interaction on social media, is a blanket silence really something we can hope for, especially on Twitter? Burkin thinks there are still limits. "I don't expect everybody to do it, but this is parliament," he says.
BBC Trending contacted the House of Commons Media Service to ask for their response. A spokesperson tells us the tweet had indeed been scheduled in advance, and was published by an automated system. "We regret that, due to an oversight, this tweet coincided with the moment's silence," they say, and have also tweeted the apology.
You can follow BBC Trending on Twitter @BBCtrending
All our stories are at bbc.com/trending