#BBCtrending: Inside the world of 'pick-up artist' hate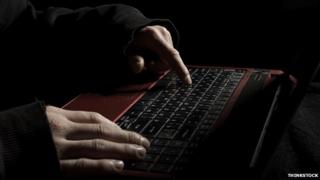 What are anti-"pick-up artists" and are they making misogyny worse? That's the subject of the latest BBC Trending radio.
Following the shootings in California at the end of last month, the spotlight turned to the "pick-up artist" (PUA) community, who claim to have secret tactics to attract women. It emerged that the shooter, Elliot Rodger, was apparently involved in an offshoot opposed to "pick-up artists" and renowned for its extreme misogyny.
This week's programme is presented by Anne-Marie Tomchak. She talks to Patrick Kearns a journalist who has investigated the world of the anti-"pick-up artists" and to writer Nicole Brinkley about the hashtag #YesAllWomen, which trended after the attacks.
Also in the programme, Russian comedian Igor Meerson tells us how bad the traffic really is in his country, and we speak to the man behind the Russian group StopXam, which is trying to get Russian drivers to be just a little bit more polite.
Anne-Marie Tomchak is joined in the studio by BBC Trending's Mike Wendling and Sam Judah, and BBC Russian Service news editor Famil Ismailov.
BBC Trending radio airs on BBC World Service every Saturday at 10:30 GMT. You can subscribe to our free podcast here.