#BBCtrending: Child's wee divides China's netizens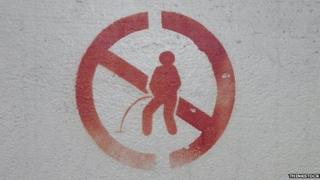 Is it ok to wee in public? Apparently not in Hong Kong.
On BBC Trending radio we report on the huge reaction on Chinese social media to a child urinating in the street in Hong Kong and what this reveals about cultural tensions with mainland China.
We also discuss why #EPNvsInternet attracted nearly a million tweets in Mexico and how nightlife in Bangalore is a bone of contention in the Indian elections.
Mukul Devichand is joined in the studio by BBC World Service Social Media Editor David Cuen and Benjamin Zand of the Trending Team.
We are on BBC World Service radio at 10:30 GMT on Saturday - and you can catch us anytime on our free podcast here or here.