#BBCtrending: The rise of the #nomakeupselfie trend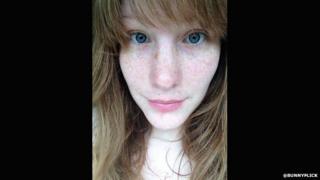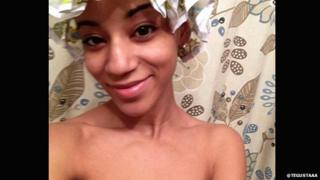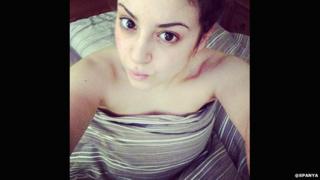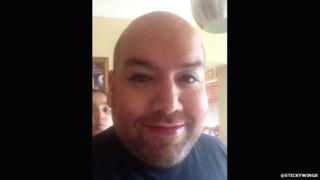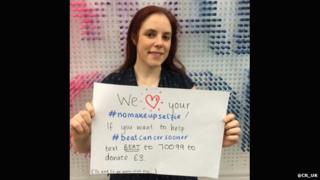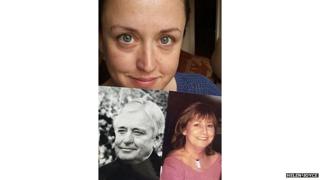 Although nobody knows quite why, on Tuesday afternoon Twitter users began posting 'no makeup' selfies along with calls to cure cancer, provoking an impromptu fundraising campaign.
Across the UK, social media timelines have been bombarded with the #nomakeupselfie hashtag. It has been used almost 15,000 times on Twitter and many thousands more on Facebook as well. So what prompted the unusual trend? Most of the pictures are accompanied by phrases like "cure cancer" and "cancer awareness" but - at least to begin with - they weren't associated with any specific goal or charity. This was not an orchestrated campaign.
Baffled by the trend, a backlash began in earnest. One confused tweeter posted: "Because not wearing make up is like... having cancer? I hope I'm missing the point here." Another said: "I don't get the #nomakeupselfie for cancer? How does it help? I'd rather donate money towards it that take a picture." Soon bloggers were entering the fray too.
Though the hashtag wasn't started by a cancer charity, charities in the field swiftly jumped on board. A Cancer Research staff member posted a makup-free photo with the message "the campaign isn't ours but every £ helps", holding up instructions on how to donate, and other charities followed suit.
Update 20 March 20:30 GMT: Cancer Research UK says it has had more than 800,000 text donations since Wednesday - raising more than £1 million ($1.6 million). Two other UK based charities - Breast Cancer Care and Breast Cancer Campaign - told BBC Trending they have also seen a significant increase in donations over the past 24 hours.
The hashtag #nomakeupselfie has now been used 51,000 times on Twitter and many people are posting links to their favourite cancer charities along with their photos. "This is the first time I've ever done something like this. I would normally view posting selfies as quite a vain thing to do. But this is different" said Helen Joyce, who posted a #nomakeupselfie on her Facebook page. She added photos of her parents from their funerals. "They died of cancer within two-and-a-half years of each other," she wrote. "It's all well and good taking a picture but it's only through the great work of organisations that hopefully someday, people won't have to take a picture to the untimely funeral of someone they love."
Our reporter Anne-Marie Tomchak explains how the trend became so popular and what wearing no make-up has to do with cancer.
Have you subscribed the BBC Trending podcast? You can do so here via iTunes or here
All our stories are at BBC.com/trending