#BBCtrending: The campaign to 'unfollow' Turkey's president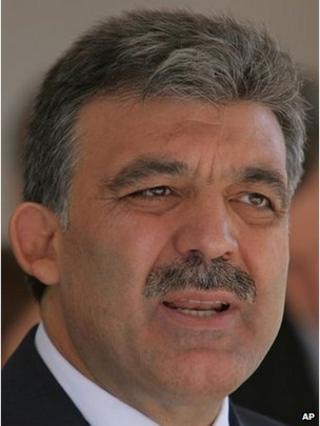 As Turkey's internet bill gets closer to being passed into law, those opposed to it are trying to hit the country's president where it hurts - by reducing his follower numbers on Twitter.
As we've reported on this blog, Turkey's new internet bill has prompted a raging battle in social media. The bill is meant to protect privacy, but those opposed to it say it will undermine freedom of speech. Campaigners against the law had hoped that President Abdullah Gul, a self-confessed Twitter enthusiast with 4.3 million followers, would prevent it coming into force.
But on Tuesday, President Gul ratified the bill - and soon after, he started losing followers on Twitter. This wasn't coincidental - the president was targeted by a hashtag campaign, #UnfollowAbdullahGul, which has been used about 80,000 times. At the last count, his Twitter account had lost more than 96,000 followers.
One of the first to use the hashtag was Cetin Altan Seynova, a tour guide who lives in Prague. He says he feels strongly about the "irony of a situation where a president announces the approval of internet restrictions through Twitter". President Gul has not so far reacted publically to the sudden drop in his follower numbers, but he has tweeted to reassure social media users that their main concerns - about judicial oversight of web sites being taken down, and what kinds of data can be kept and stored - will be debated by parliament.
Reporting by Ertugrul Erol
All our stories are at BBC.com/trending
Follow @BBCtrending on Twitter and tweet using #BBCtrending