#BBCtrending: What would #VictorianFacebook be like?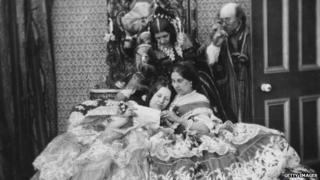 What if the Victorians were on Facebook and Twitter? On the latest #BBCtrending radio, Anne-Marie Tomchak finds out about the hashtag #VictorianFacebook.
Also, as we reported on the BBC Trending blog, over the past week, there have been thousands of tweets - many of them critical - about Delhi's Chief Minister Arvind Kejriwal. We speak to his social media manager Ankit Lal.
And we also find out about a growing online movement aimed at showing more realistic portrayals of sex.
With Neha Bhatnagar, Matthew Sweet and Estelle Doyle in the studio.
BBC Trending airs on BBC World Service every Saturday from 11:30 GMT. You can catch up on any edition here, and subscribe to our free podcast here.
All our stories are at BBC.com/trending