#BBCtrending radio: Would you buy fake followers online?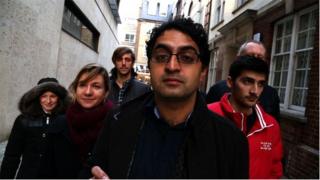 Getting people to follow or add you on social media takes time and effort. Our radio programme this week asks "Is there an easier way?" And is it legal?
Mukul Devichand interviews a man who supplies "bots" - software routines that artificially create trends or boost follower numbers using fake identities.
It's a legal grey area - not a crime, but a violation of the terms of service of Twitter and other social networks.
But is there a moral dimension to acquiring fake followers? We meet a man who bought thousands of them, lost them, and now suffers from deep pangs of regret.
Also featuring David Cuen, social media editor for BBC World Service, in the studio.
BBC Trending airs on BBC World Service every Saturday at 14:50 GMT. You can listen to the programme, and subscribe to our podcast.