Newspaper headlines: Polio alert and Sunak defends pension rise
By BBC News
Staff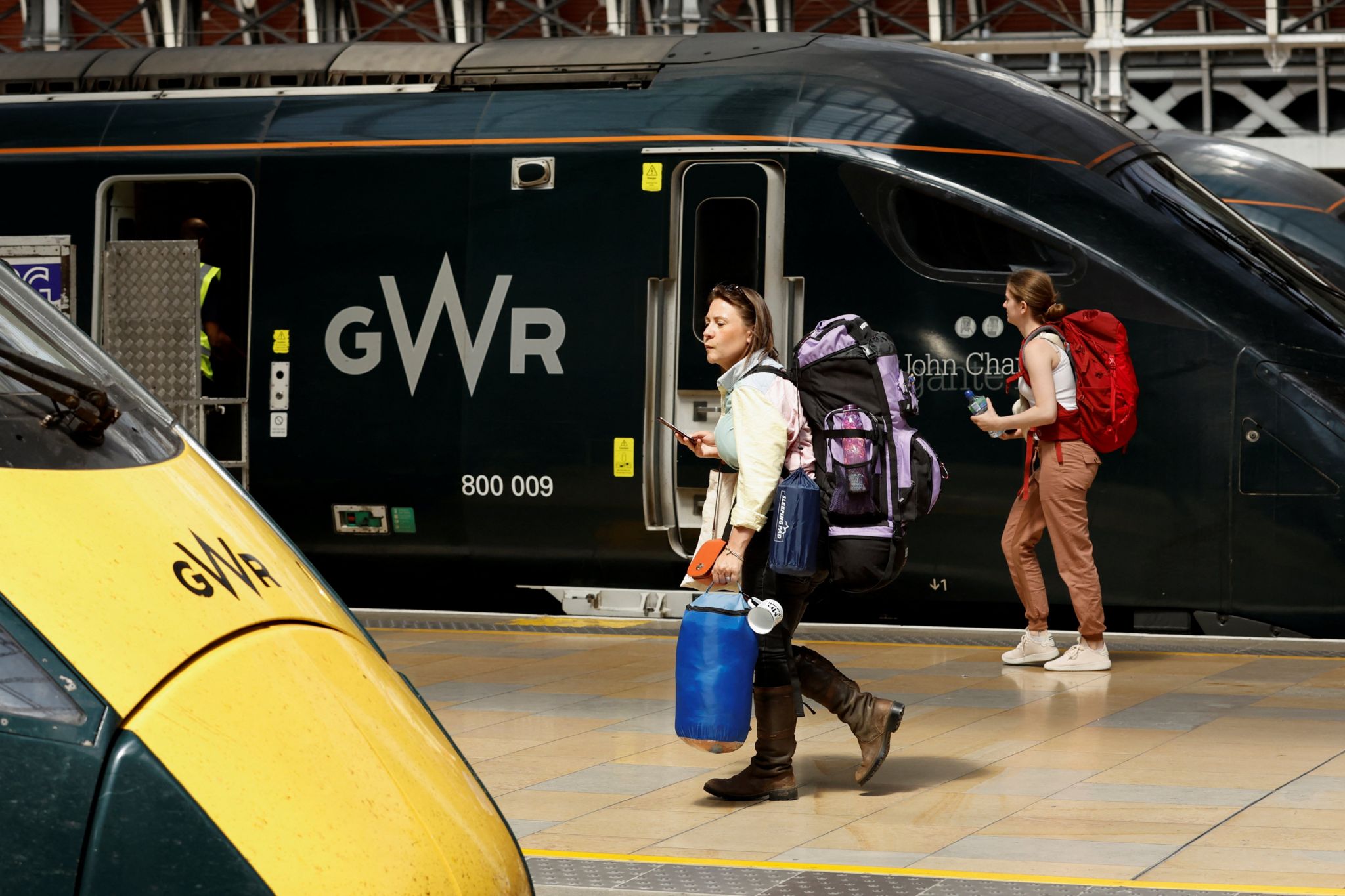 With the second rail strike of the week under way, the Daily Mail focuses its anger on what it calls the "risible, archaic working practices that plague the railways".
"How many men or women does it take to change a plug socket?", its opinion column asks, warning that this is not a joke. "Nine, if they belong to the dinosaur rail unions."
The paper suggests that if the unions allowed working arrangements to be modernised, "it would be easy to pay rail workers more".
The head of the TSSA union, which negotiated the deal, is quoted saying it shows that the unions are "in no way a block" to ending the current rail stoppages.
But the paper quotes an industry expert saying Merseyrail can't be compared to other operators across the country because it is not "propped up by the taxpayer" in the way that they are.
The cartoonist in the Daily Telegraph - Matt - looks at the strike and one of the factors fuelling it: The surge in the rate of inflation.
A disgruntled traveller who is waiting on a railway platform is being told by a station worker: "While you've been waiting for a train, prices have gone up. You owe another £4.87 for your ticket."
It compares their pay to the average amounts received by other staff. The paper's lead states that workers "rightly ask why their bosses are entitled to lavish pay, but they are denied extra money to help with the cost of living crisis".
In an opinion piece, it acknowledges that some parents will have decided not to vaccinate their children against a disease "that feels as anachronistic as nationwide strikes and double-digit inflation".
But it concludes that "things we believed were consigned to history can come back to bite us".
The earthquake in Afghanistan gives the Guardian some food for thought. In an opinion piece, it suggests that countries which want to assist in the response to the disaster should not be put off by the international sanctions, imposed last year when the Taliban took control.
"On the basis that most of the urgent relief work can be classified as humanitarian as opposed to development aid," it says, "countries should be able to argue the assistance is permitted".
Finally, the Sun reports that potential disaster was averted at Manchester Airport, when a pilot reported seeing a child's Peppa Pig balloon floating across a busy runway.
The paper explains that the 3ft pink balloon could have damaged an aircraft's jet engine if it had been sucked inside.
But it says that after the alert was raised, ground crews grabbed the balloon and removed it safely.