Newspaper headlines: PM 'to sacrifice top official' and free tuition plan
By BBC News
Staff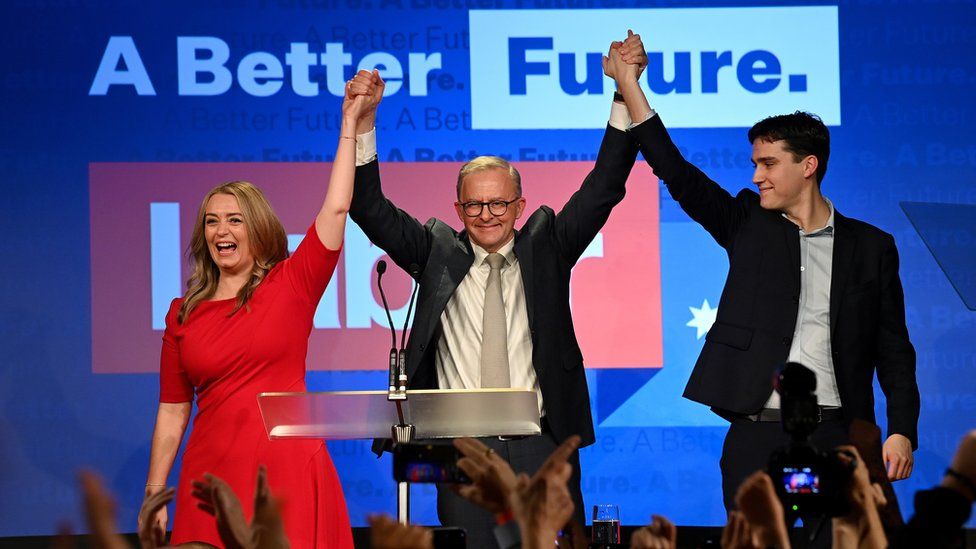 Continuing disagreements at the top of government about a windfall tax on energy companies feature on two of Sunday's front pages. The Sunday Times says Chancellor Rishi Sunak is warming to the idea as part of wider measures to deal with the soaring cost of living.
One scenario would see firms charged a lower levy if they committed to invest billions of pounds in the economy. But the paper claims Prime Minister Boris Johnson is prepared to back the scheme only if some of the proceeds are spent on his preferred projects, such as nuclear power and offshore wind farms.
The Sun on Sunday warns that cost of living pressures are pushing up shoplifting rates in supermarkets. The paper says thieves usually take more expensive items they can sell on, such as razors or alcohol, but that stores are seeing "off the chart" levels of daily essentials going missing from their shelves.
The Observer reports that the head of the civil service, Simon Case, is expected to "carry the can" once Sue Gray publishes her full report on lockdown gatherings in Downing Street in the coming days. Several sources tell the paper that Mr Case will face particular blame for "allowing a drinking culture to develop in which rule-breaking parties became commonplace". It says the criticism is expected to be so severe he'll have to resign or be sacked by Mr Johnson to prove Number 10 "has learned lessons".
The Australian papers have extensive coverage of the opposition Labor party's victory in the country's election. The Sydney Morning Herald says Anthony Albanese's "long waiting game" to become prime minister "is finally over" and that the outgoing prime minister, Scott Morrison, "bulldozed his Liberal party into oblivion". The Canberra Times calls the result a "political shockwave" but says there was no "Labor tsunami", with independents doing better than expected. The Herald Sun is highly critical of Mr Albanese, suggesting that Australia has voted for a "super-weak government which has no idea about the way the economy functions".
Back in the UK, the Mail on Sunday reports that a handful of asylum seekers have abandoned attempts to stay in the UK after the Home Office announced five weeks ago that they could be sent to Rwanda. It says "up to ten migrants" asked to be returned home rather than risk having their claims for refugee status assessed in the central African nation.
And "spend her victorious", says the Sunday Mirror. The paper reports that pub landlords and shop owners are hoping to rake in at least £1bn during the Queen's Platinum Jubilee celebrations next month. It says that 90 million pints are expected to be pulled over the four-day bank holiday weekend and that one big retailer is aiming to sell around 300,000 ice lollies.