Newspaper headlines: 'Cost of living crunch' and desire to arm Moldova
By BBC News
Staff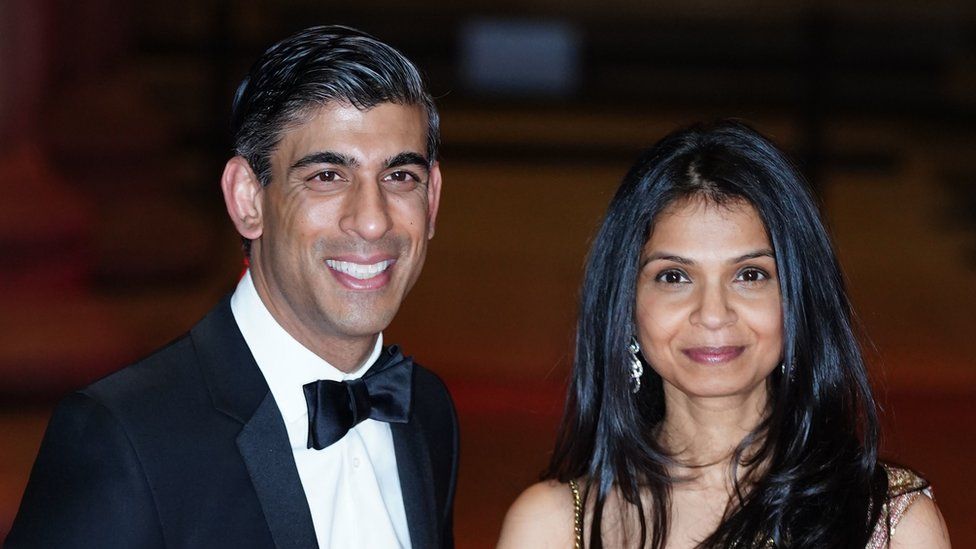 The cost of living crisis leads a number of Saturday's papers. The i reports that Prime Minister Boris Johnson and Chancellor Rishi Sunak face a "cabinet mutiny" over what it says is a wider lack of strategy on the issue. The paper adds that some ministers dread having to do the "morning broadcast round" of interviews because of uncertainty about policy.
The Mirror dubs Mr Sunak the "fatcat chancellor" following the news that he and his wife, Akshata Murty, have been named on The Sunday Times Rich List for the first time. "The Rish List," is how the The Star sums up their entry. "Spare a thought for impoverished Chancellor Rishi Sunak who has to endure the cost of living crisis with just £730m in the bank," says the paper.
Foreign Secretary Liz Truss has told The Telegraph that she wants to see Ukraine's neighbour, Moldova, "equipped to Nato standard", with modern weapons, to guard it against the threat of invasion by Russia. In an interview with the paper, she warns that Vladimir Putin has been "clear about his ambitions to create a greater Russia". She also says discussions are taking place to make sure that Moldova, which isn't a Nato member, has the defences to deter any future attack.
The Express leads with a story that the Royal Family is providing accommodation for families who have been forced to flee Ukraine. The paper says a number of royals have discreetly vowed to "do their bit" after becoming deeply moved by the plight of Ukrainian people. The paper's royal correspondent, Richard Palmer, says the Royal Family has been "unusually outspoken" about the Russian invasion of Ukraine.
The Times says that "rail strike chaos looms" as members of the RMT union consider a strike over pay and redundancies. The paper says action could come as early as next month, though adds that it won't occur until after the jubilee long weekend because the union must give two weeks' notice.
And the Guardian reports that police chiefs are set to apologise for "racism, discrimination and bias" in law enforcement. It says that, in a plan to be published on Tuesday, the National Police Chiefs Council and College of Policing will commit to becoming "institutionally anti-racist".