Newspaper headlines: Partygate probe 'fury' and £184m lucky dip
By BBC News
Staff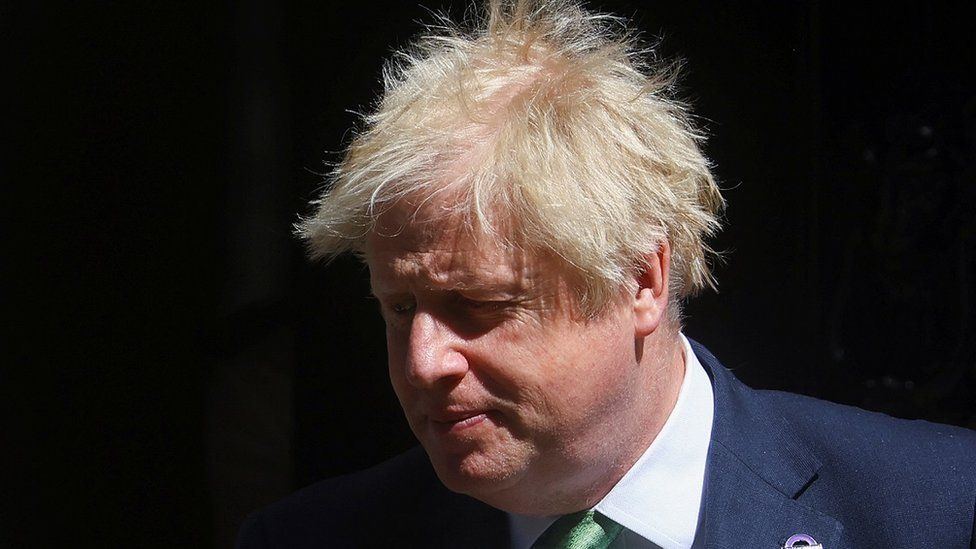 The end of the investigation into parties at Downing Street makes most of the front pages.
The paper reports that allies of Boris Johnson believe the public now wants to "move on" in the face of issues such as the cost of living crisis and the war in Ukraine.
The headline in the Daily Express is: "Can we now just focus on the big issues?"
The Times and the Daily Telegraph say Sue Gray - the senior civil servant looking into the Partygate scandal - is demanding that key players are named.
The Telegraph says she's in discussions with human resources and legal teams in the Civil Service as well as trade unions to determine how "explicitly she can point the finger".
The Independent has the headline "One rule for him?", and says Downing Street staff who received fines for attending the same lockdown parties as Boris Johnson reacted with fury.
The same sentiment is highlighted by the Guardian. It says civil servants and special advisers are astonished and that the Met Police are under intense pressure to explain how they reached their conclusions.
A government source describes the trend as "baffling" and says: "Surely you would get far better challenges and inspiration - as well as the ability to scrutinise leads and ideas with your colleagues - in the office rather than sitting on your own at home."
But the chair of the Hampshire Police Federation says it's "definitely positive for officers" to avoid fighting traffic. "You can probably have a few more cups of tea" and it's "more of a relaxed atmosphere", she tells the paper.
It warns that stability in Northern Ireland is at risk - and Boris Johnson would not win a trade war with Europe. The paper says the DUP's view that the protocol is a disaster contributes to the sense that Northern Ireland is ungovernable.
In what it describes as a "ground-breaking move by the NHS", GPs have been told to offer Sleepio, a digital therapy programme, to help wean insomniacs off addictive sleeping pills.