Newspaper headlines: Tory MP rape arrest and Wagatha Christie husbands 'at war'
By BBC News
Staff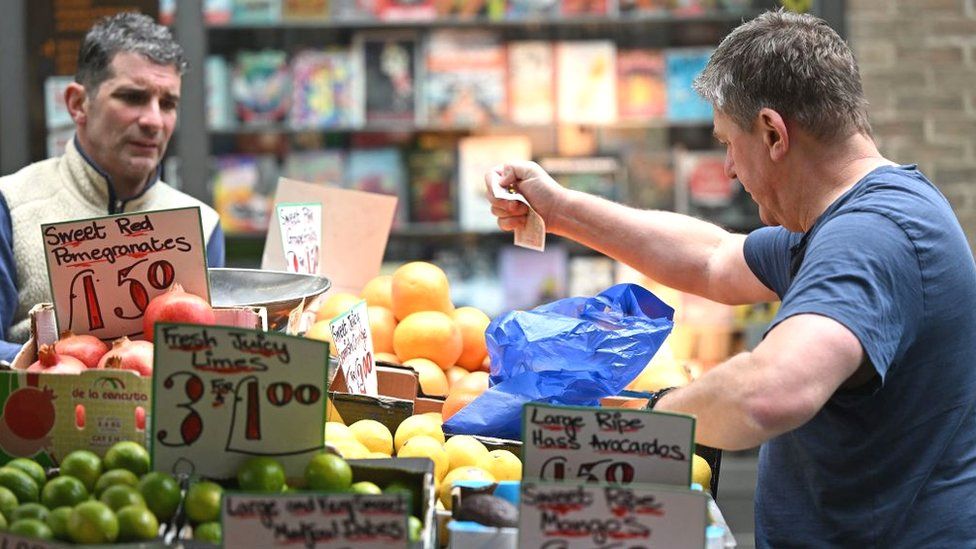 The papers are full of speculation about the cost of living, as new figures due out this morning are expected to confirm that the UK's rate of inflation has reached its highest level in 40 years.
The Daily Telegraph reports that ministers are "warming to the idea" of a windfall tax on gas and oil companies, after private polling for the government discovered that it was "wildly popular" with the public.
The inflationary pressures were stoked by yesterday's job figures, according to the Financial Times, which showed the lowest unemployment rate in nearly half a century. It says that underscored the scale of the challenge faced by the Bank of England - trying to rein in surging inflation, as workers seek pay rises.
The Daily Mail leads with what it calls the "revelation" that the Bank's staff are allowed to work from home four days a week. It says "so that's why the Bank of England is helpless" on controlling inflation.
Most front pages highlight the arrest of a Conservative MP on suspicion of rape and sexual assault, but the police investigation means they can add little detail.
But the Times says the party whips fear that if the individual is suspended, and so their name becomes known, that could identify the alleged victim or victims.
The Daily Mirror dedicates a large part of its front page to the so-called Wagatha Christie trial, after Wayne Rooney testified on day six of the libel case. In case you've not been following it, Coleen Rooney is being sued for libel by Rebekah Vardy, who denies Mrs Rooney's accusation that she leaked private information about her.
The Sun says the Wagatha trial "erupted" as the husbands of Coleen Rooney and Rebekah Vardy "kicked off their own war of words".
The court heard that ex-England skipper Wayne Rooney asked his teammate Jamie Vardy to get his wife to "calm down" at Euro 2016, the paper says. The paper points out that Jamie Vardy responded that his former international skipper was "talking nonsense" and "must be confused".
It says that while the Commons statement was more "measured" than recent briefings, there was still "posturing, grandstanding" and a "slide to confrontation".
The i says the row could leave Boris Johnson facing another "no-deal, cliff-edge scenario" at the time of the next election.
The Queen is on many front pages, opening the new Elizabeth line in London.
The Daily Express says that after being forced to cancel several recent events, she is "back on track". The Daily Mirror calls her unexpected appearance at the event, wearing a bright yellow coat, a "sunshine surprise".
It says that in the end, the 96-year-old Queen passed up the opportunity to travel - and was driven back to Buckingham Palace.