Newspaper headlines: 'Apocalyptic' food prices and footballer's gay pride
By BBC News
Staff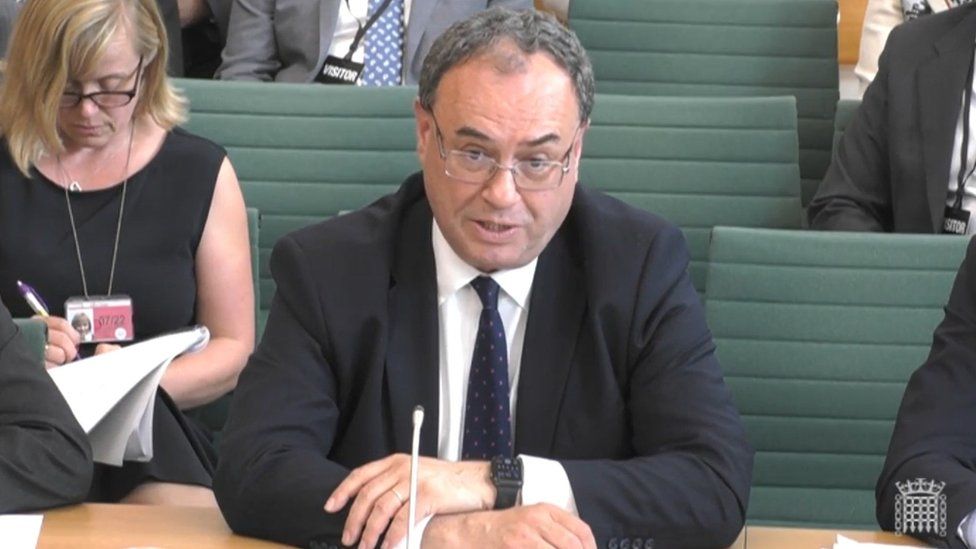 Blackpool striker Jake Daniels is pictured on several front pages after he became the first active professional male footballer for more than 30 years to announce he was gay.
"I don't want to lie any more," is the headline on the i newspaper, while Metro says the 17-year-old has been hailed as an inspiration.
The Sun describes Daniels as a "brave lad". The paper says he knows he will get homophobic abuse from what it calls a "neanderthal hardcore" of football fans, but that he will endure it and hopefully blaze a trail for other gay players.
Many of the papers lead on what the governor of the Bank of England described as his "apocalyptic" warning about food price rises as he gave evidence to MPs on the Treasury Select Committee.
The Financial Times says Mr Bailey deflected the blame for the soaring cost of living onto global "shocks", including Russia's invasion of Ukraine.
The Guardian looks ahead to official figures due out tomorrow, which it says are expected to show the annual inflation rate climbing above 9%.
The Daily Mirror reports on trials of a new drug, which it's hoped could avoid the need for people with cataracts to have to undergo surgery to get rid of them. The paper describes the treatment - that will now be tested on humans - as a "wonder drug".
The Times carries an accusation from the RAC motoring organisation that petrol retailers are profiteering by failing to pass on nearly half of the Chancellor's 5p cut to fuel duty. The claim has been denied by the Petrol Retailers Association, which represents the majority of forecourts in the UK.
Elsewhere, the Daily Mirror urges Conservative MPs to back calls for a windfall tax on energy firms - the proceeds of which would be used to help struggling households.
Labour will seek to force a Commons vote on Tuesday on its amendment which expresses regret that the policy wasn't included in last week's Queen's Speech.
The paper says the Tories are expected to block it. Its headline plea to them is "For once, just do the right thing".
But according to the i, some Conservative MPs are warming to the idea of a levy. The Guardian quotes shadow energy secretary Ed Miliband, who says the government is "simply running out of excuses" not to impose a windfall tax.
The Daily Star is annoyed at what it describes as "handy top tips" from government minister Rachel Maclean, who suggested in an interview that some people struggling with the cost of living could take on more hours or move to a better-paid job.
"Don't be so poor" is the paper's headline - along with an image of a hamster being urged to go faster on its wheel.