Newspaper headlines: UK to 'rip up' border deal and 'Dame Debs' honoured
By BBC News
Staff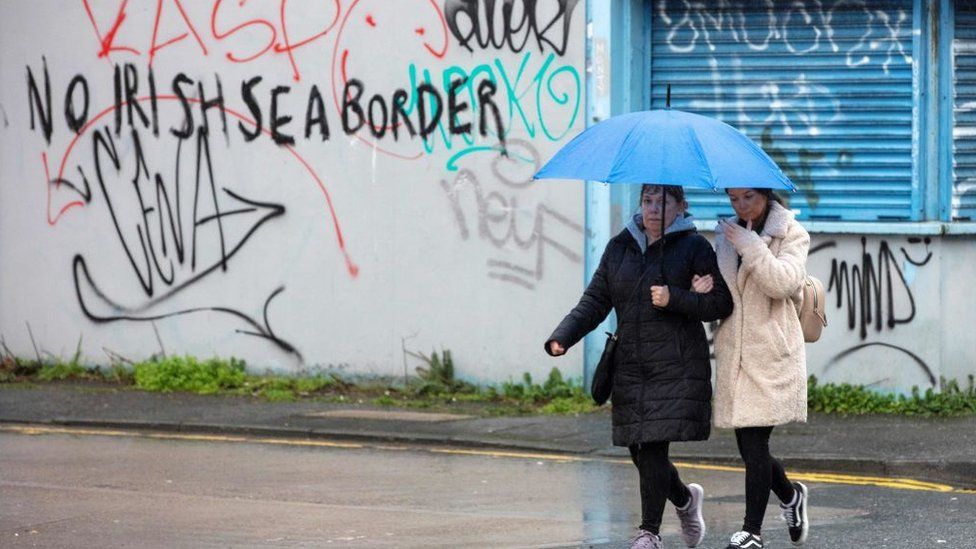 The Daily Mail leads on the prime minister's plan to drastically reduce the size of the civil service.
Boris Johnson tells the paper the civil service is "swollen" after growing during the pandemic and says the cost of government must be cut, to reduce the cost of living.
The paper's editorial predicts intense opposition from Labour and unions, but says a bonfire of bureaucrats is long overdue.
In an article for the paper, Lord Frost says action is needed even if it means a confrontation with the EU.
The paper reports that junior staff are "apoplectic" about being made to carry the can for Partygate and are preparing to take revenge on the prime minister by "revealing all" about his handling of the pandemic to the public inquiry due next year.
Scientists added water and a solution of nutrients to a thimbleful of moon dust, the paper says. After planting a seed from a weed known as mouse-ear cress, shoots apparently emerged with green leaves.
"She's Dame Debs" is the headline for the Sun, as it highlights the damehood being given to Deborah James, days after she revealed she's receiving end-of-life care for bowel cancer.
Deborah James tells the paper she's blown away and that words can't describe what it means for her family.