Newspaper headlines: 'End of free lateral flow tests' and 'stop mass jabs'
By BBC News
Staff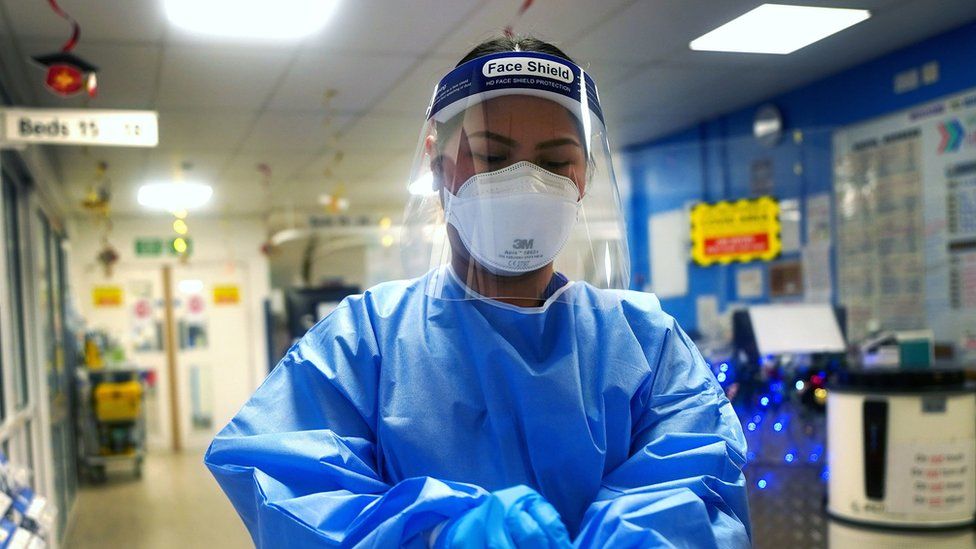 A number of the front pages reflect the thinking by some in government and the scientific community that Covid is now a permanent feature of our lives - and the UK should find ways of managing it.
It reports that free kits could, in future, be provided only in high-risk settings such as care homes, hospitals and schools, and to people with symptoms.
A senior Whitehall source is quoted as saying: "I don't think we are in a world where we can continue to hand out free lateral flow tests to everybody.
"It's likely we will move to a scenario where there is less testing, but we have a capacity to ramp it up if necessary."
The paper says the former chairman of the UK's vaccine taskforce, Dr Clive Dix, has called for a major rethink of Covid strategy - in effect, reversing the approach of the last two years and returning to a "new normality".
This would mean ending mass vaccination after the booster campaign, and creating vaccines only for vulnerable people, specific to Covid variants.
The Sunday Telegraph gives prominence to a warning by Foreign Secretary Liz Truss - in an article for the paper - that Britain will unilaterally trigger Article 16 of the Northern Ireland Protocol if she cannot reach a "negotiated solution" with the European Union.
The clause is the provision in the Protocol - which governs the post-Brexit trade arrangements for Northern Ireland - that can be suspended by either side if they are causing serious difficulties.
Until now, the paper adds, senior EU officials believed the government had "shelved" a plan to trigger Article 16, partly because of the recent political rows that were seen as having severely weakened the prime minister's standing.
Lord Frost, who resigned last month, tells the paper that Boris Johnson must reset his government along traditional Conservative lines if he is to avoid defeat at the next general election.
He urges Mr Johnson to revitalise the country with "free markets, free debate and low taxes".
For the Duchess of Cambridge, the answer is to release a series of official portraits, which are featured in all the papers.
The Sunday Telegraph says the three images - one in colour; the others in black-and-white - show contrasting sides of the duchess, from the friendly smile of an accessible mother to the more formal pose of a future Queen.