Newspaper headlines: 'Wish EU were here' and holiday spots 'to reopen'
By BBC News
Staff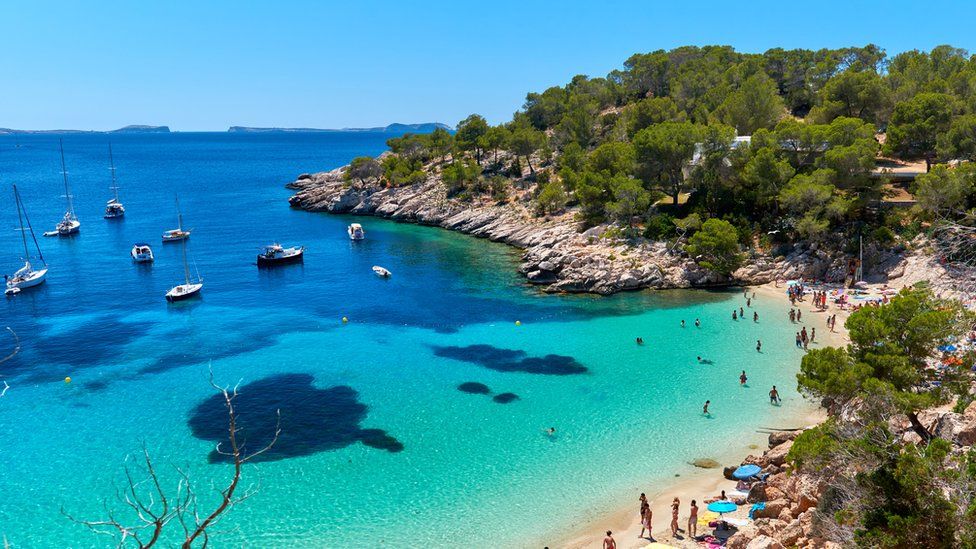 The Daily Mirror says the EU's bid to open up to tourists this summer is welcome news for Brits who are "starved of sunshine, and worn out by lockdown" - but it's one of many to note the contrast between the tone from Brussels, and the tone from Westminster.
A government source tells the Times that travellers should be patient for just a few more weeks. The paper says that while Gibraltar and Israel are set to be included on the short "green list" of countries due to be announced this week, the most popular destinations will follow soon.
The source says most of Europe, the Caribbean, and the US are expected to feature on the list when it is updated in June.
In Spain, El Pais reports that deaths have fallen to their lowest level since last summer, making health experts "cautiously optimistic" about the impact of the vaccination drive.
The Financial Times focuses on Germany, where restrictions are to be lifted as early as this week for people who have been vaccinated.
The Daily Express hails what it calls "another landmark" for the UK's "spectacular vaccine rollout" - the news that 50 million doses have now been given.
It says that one death was registered in the latest figures, the first time that has happened since August, and suggests Britain is well on course to winning the war.
The i newspaper reports that the next stage of easing lockdown in England is set to go ahead because of the positive data. But the Daily Mail says the figures have fuelled calls for a quicker end to restrictions. Its headline asks: "Why wait seven more weeks?"
The Times says a revolutionary 3D heart scan is being introduced on the NHS - and that it could help clear the backlog of people waiting for tests which has built up during the pandemic.
It says the HeartFlow technology can diagnose coronary heart disease in 20 minutes, by converting a CT scan into a three-dimensional image and avoiding the need for invasive procedures.
About 35,000 patients a year will benefit, and the NHS medical director for England Stephen Powis says it will save thousands of lives.
The back pages focus on the continuing protests against Manchester United's American owners, the Glazers.
The Daily Telegraph says they have been given an ultimatum by fans - make changes, or face further demonstrations. The paper says security at Premier League grounds is being strengthened, after the pitch invasion on Sunday caused the match against Liverpool to be postponed.
The Times says fans angry about the Glazer ownership are planning further attacks this month. But the Express says United have "ramped up" tensions by threatening to ban the supporters who were involved.