Newspaper headlines: Shot in the arm for Britain and jab Brexit row
By BBC News
Staff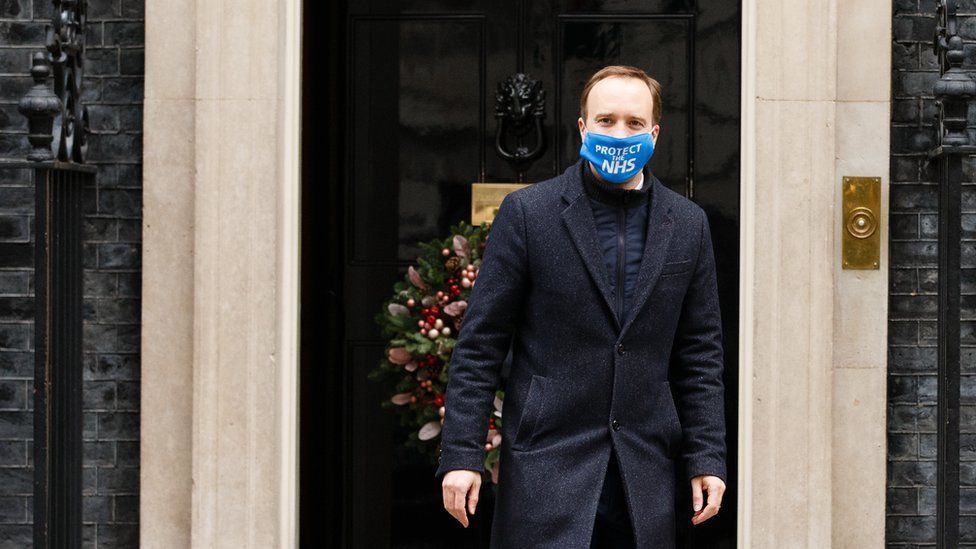 "What a shot in the arm for Britain," is the Daily Mail's reaction to news of a coronavirus vaccine being approved by regulators. The paper says officials hope to have the bulk of the most vulnerable groups immunised by the end of next month. This would then reportedly allow for the most stringent restrictions to be potentially eased in February.
The Times reports care homes have demanded clarity over when their residents will get the jab after it emerged homes will be excluded from the first wave of doses. It's because they do not have the ability to store the vials at -70C (-94f) and the medical regulator has only approved its use provided the packs of 975 doses are not split up, the paper says. The Guardian points out this is the "fragility" of Pfizer's creation - while the National Care Forum is quoted as saying "energy and ingenuity" is needed to ensure homes can benefit from the vaccine.
And finally, with a vaccine on the way, the Daily Telegraph tells its readers to "get set for a golden summer of sport". It says organisers of Wimbledon, Royal Ascot and the British Grand Prix have stepped up plans to host capacity crowds next summer. The vaccine rollout has reportedly come too late for the Six Nations and the Cheltenham Festival to be staged without social distancing - but the Telegraph suggests England's Euro 2020 opener against Croatia on 13 June could be the first major international event in the UK with a full crowd.