Newspaper headlines: 'So much for lockdown, minister!'
By BBC News
Staff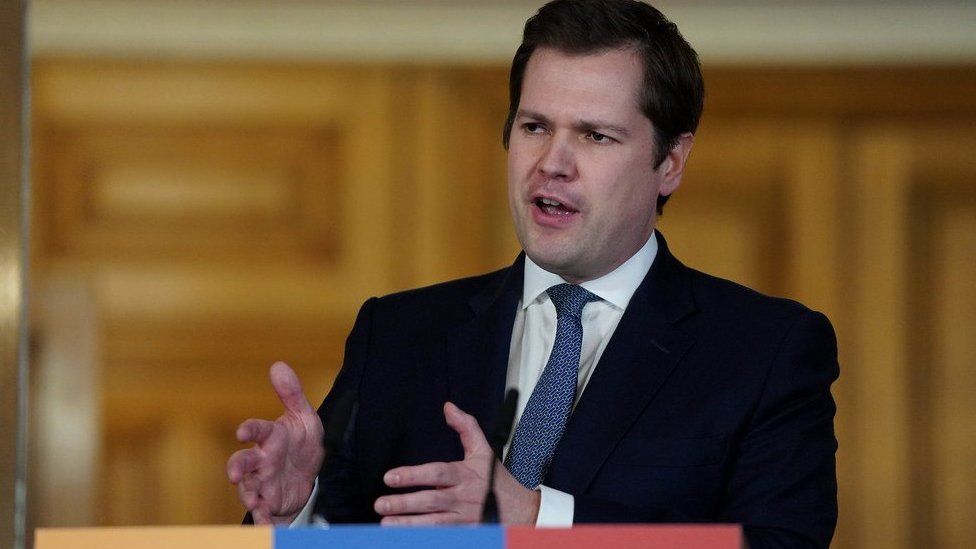 Prime Minister Boris Johnson's move from intensive care dominates many of Good Friday's front pages.
The Daily Express believes the nation will breathe a "giant sigh of relief" that the prime minister is no longer in intensive care.
The Daily Telegraph says "politicians across the Commons have sent their good wishes". Boris Johnson's father, Stanley, tells the Daily Mail he's "deeply relieved" - while acknowledging that his son faces a "long journey to full recovery".
On that, the Times says "some in Downing Street believe that he may need as long as a month to return to work and even then may have to make a gradual return to full duties".
The Guardian reports that Housing, Communities and Local Government Secretary Robert Jenrick is "facing questions" about his decision to take food and medicines to his parents.
The paper says the local community had previously been supporting the couple by delivering groceries. It says Mr Jenrick's situation "will be familiar to many facing the dilemma of whether to help elderly parents or stay away".
Fraser Nelson, writing in the Daily Telegraph, suggests the government advice has been more successful than ministers anticipated at persuading people to avoid unnecessary travel - and has had a more detrimental impact on the economy.
But, he says, the message can only be changed by the prime minister, because the government, after all, was "designed as the Boris show".
Stark images of mass graves being dug in New York feature in several papers and news websites; trenches which Vice says "can be seen from space".
It points out that the Trump administration acted in January to bar people from entering the US if they had travelled to China - but did not impose similar rules for Europe until last month.
Labour leader Sir Keir Starmer uses an article in the paper to press for better pay and greater recognition for what he calls the "health and care heroes". He says they "deserve so much more" than simple thanks.
The group, which also fundraises for the NHS, is said to include "more than a handful of Disney princesses, four or five Batmen, about five Spider-men and a Captain Jack Sparrow". But the organisers say they had to part ways with one volunteer who failed to follow proper social distancing.