Newspaper headlines: 'Fears' for ill PM and Queen's 'message of hope'
By BBC News
Staff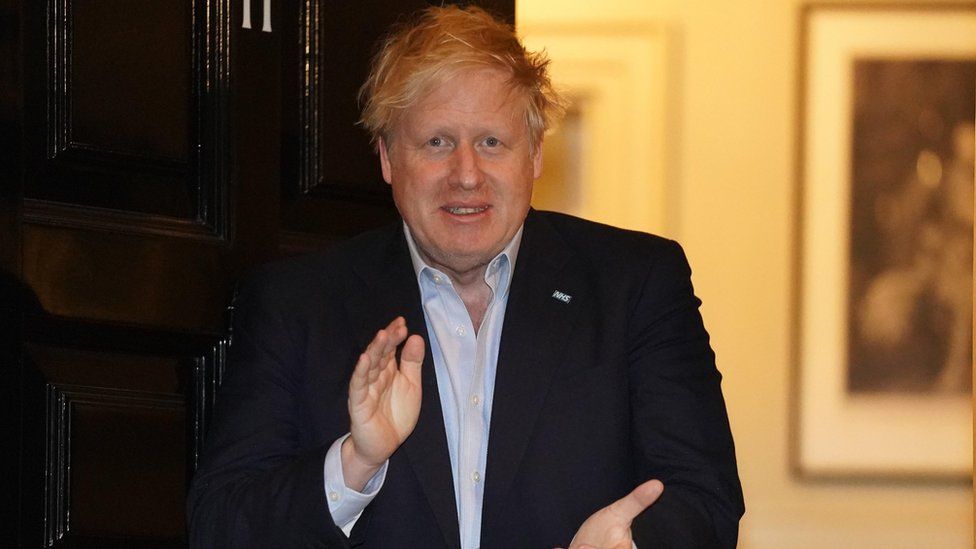 Boris Johnson's admission to hospital prompted a number of papers to update their front pages overnight, knocking the Queen's address to the nation out of the top headlines.
According to the paper, some members of the cabinet have privately "expressed concern" over whether Mr Johnson can still run the government, despite official assurances that he remains in charge.
One minister is said to have told a fellow MP that the Prime Minister is "having to sleep and rest a lot" because of his high temperature.
The paper claims it was told last week that Mr Johnson was "more seriously ill than either he or his senior officials were prepared to admit".
A number of papers carry a photograph of staff at the Princess Alexandra hospital in Essex paying tribute to 54-year-old Lynsay Coventry - the first NHS midwife confirmed to have died from coronavirus in England.
The Guardian reports on a warning from scientists that antibody testing kits, hailed by Boris Johnson as a "game changer" in the fight against coronavirus, could in fact be "unreliable".
It was hoped the kits, resembling pregnancy tests, would allow people who have had the virus to return to the workplace - but the paper says experts now think they may fail to detect up to half of coronavirus cases.
During his daily briefing at the White House, the Times says Mr Trump appeared to admit that he was speaking only on gut instinct - acknowledging he had no expertise and appearing to stop medical experts answering questions about the use of the unproven drug.
Yet again, says the Post, the President is "projecting a level of confidence" not matched by his scientific advisors.
Back in the UK, almost all of the front pages carry a photograph of the Queen, delivering her address to the nation from Windsor Castle.
For the Daily Mail, the historic address evoked memories of Vera Lynn and "Britain's Blitz spirit".
There's only a certain amount a head of state can say in times like these, he writes, but any reference to the government's efforts to tackle the outbreak were notably absent.