Newspaper headlines: Queen's 'rousing message' of strength to nation
By BBC News
Staff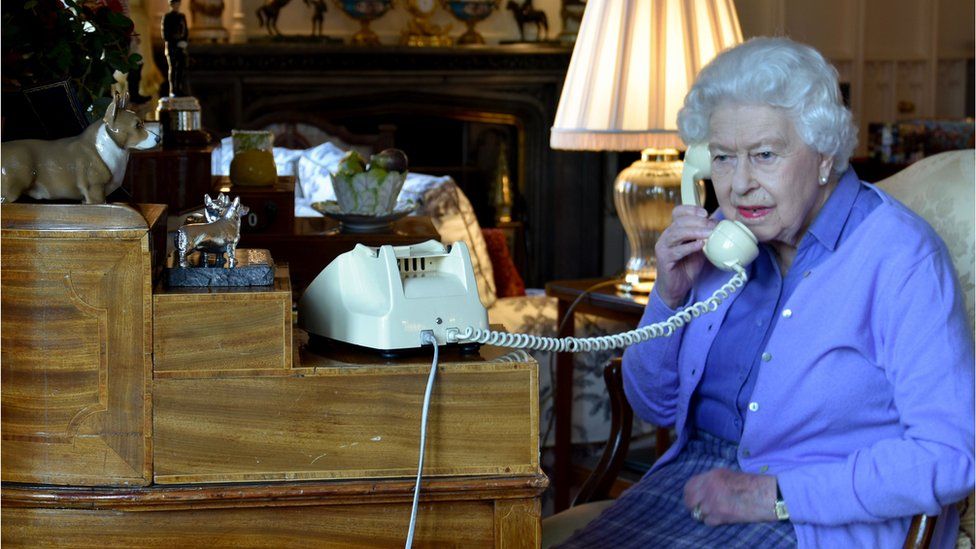 It says he's agreed to meet the prime minister this week to talk.
The Sunday Telegraph says the promise to work together with the government is a change of tone for Labour, and signals a break from what it calls the "overtly hostile" approach of Jeremy Corbyn's regime.
But the Sunday Times says that, in also setting out tough criticism of the government's actions, Sir Keir has thrown down the gauntlet to the prime minister.
It says figures such as Jeremy Hunt and the former leaders Lord Hague and Theresa May all have something to offer a government that needs it.
It says the Chancellor, Rishi Sunak, has made "robust" arguments to Health Secretary Matt Hancock that the country could suffer lasting damage unless there is a plan for a swift return to normal activity.
Mr Hancock's backers insist he is protecting the NHS.
It says care providers are complaining that some local councils are failing to release emergency funding they've been given, and says firms have been pushed to the brink of closure.
The website says concern is growing in Whitehall about the resilience of the system, but many in the sector say they have raised questions and had no response.
The Sunday People also warns of what it calls a "care home time bomb", saying a lack of kit, testing and staff is putting elderly residents at risk.
It says the move is part of a widespread review of security for junior royals, politicians and diplomats. One former protection officer calls it "nonsensical".