Newspaper headlines: 'Stay in for heroes' and Queen 'rallies nation'
By BBC News
Staff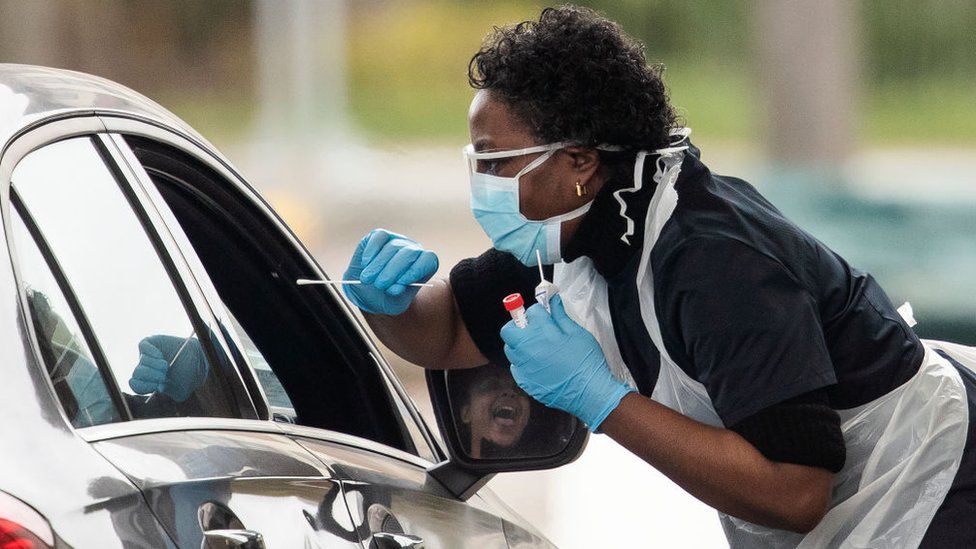 There's continued scrutiny of the government's coronavirus testing regime.
It says NHS laboratory staff and scientists are warning they don't have the chemicals and components they need to meet the target.
The paper details what it calls a "timeline of mixed messages" from the government, which it says stands accused of "over-promising and under-delivering on a variety of claims". 
The Daily Telegraph casts similar doubt on the likely availability of the antibody tests - which it's hoped will be able to determine whether people have had the virus.
Industry leaders commissioned by the government to produce the home-testing kits have told the paper they are "mystified" by suggestions that the technology will be available to the public imminently.
They say June is a more likely date - a delay which could mean the UK's lockdown is extended.
Prof Graham Medley, the government's chief pandemic modeller, tells the paper a prolonged lockdown risks causing more suffering  - in terms of unemployment, domestic violence and mental ill health - than the virus itself.
He says no way has so far been found of easing the lockdown while controlling the virus and that the notion of herd immunity may need to be reconsidered. The country, he tells the paper, is facing a "trade-off between harming the young, versus the old".
The faces of the two NHS nurses who died from Covid-19 this week can be found on many of the front pages.
The Daily Express details the emotional tributes paid on social media to one of the women, mother-of-three Aimee O'Rourke from Kent.
Her daughter describes her as an "angel" and promises that when she has her own children, she'll tell them about their granny every single day. 
In its editorial, the Sun says the deaths of the nurses underline the importance of not socialising outside this weekend, however tempting the sunny weather may be. "We must resist," it says, urging readers to "stay strong and stick with it".
"We are in this together and we will get through it together too," she is expected to say.
As Labour prepares to announce its new leader, many papers speculate about the likely shape of the new shadow cabinet.
The task ahead, it says, will be to unite the party behind a "forward-thinking policy agenda", which "reaches out to voters".