Newspaper headlines: Volunteer 'army' and NHS workers 'threat to quit'
By BBC News
Staff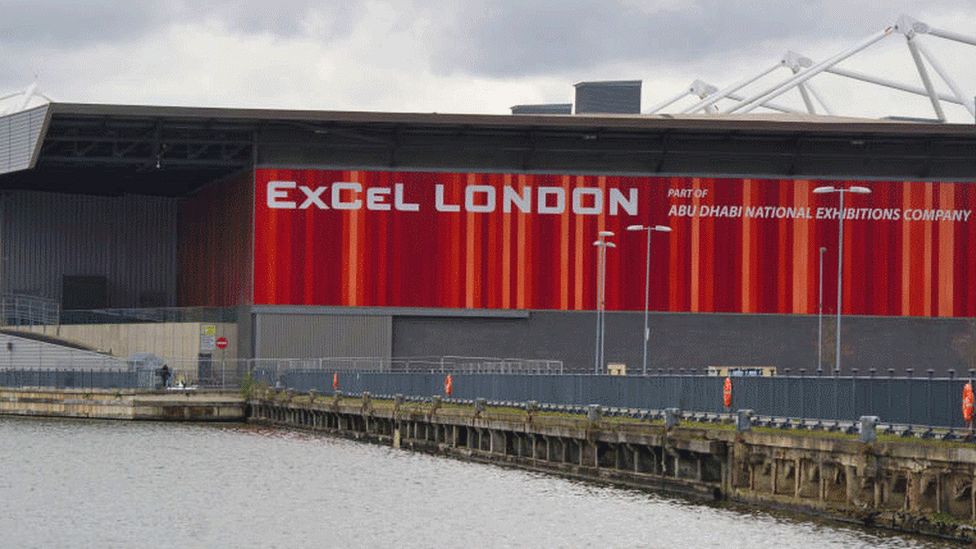 It is, claims the i, the biggest week for the NHS since it was founded in 1948.
The Daily Mirror believes the transformation of the ExCeL Centre in east London into a field hospital for up to 4,000 patients should be a "wake-up call for those still in denial about the horror that is to be unleashed".
The Daily Telegraph offers an insight into the pressures facing the service. It reports that in a call between health chiefs yesterday, one of NHS England's national directors said London would run out of intensive care beds in just four days without urgent action. 
The Sun praises the heroic work being done by the NHS, but it fears it will not cope without a monumental national effort of a kind not seen for 80 years.
The Financial Times says it is inexcusable that frontline staff members are dealing with virus patients "dressed in paper masks and their own aprons".
The Mirror accuses Boris Johnson and his government of being "criminally slow to respond to the threat" - but thinks there is a faint hope that the NHS is fighting back, bolstered by medical volunteers and recently retired staff.
The Times argues that while Mr Johnson may have got it right this week, it questions why Britain has not learned from South Korea - which has so far been conspicuously successful in bringing its outbreak under control by carrying out extensive testing.
The back page of the Daily Star has an image of the Olympic flame still burning, despite Tokyo 2020 being postponed until next year.
Matt Dickinson in the Times wonders why the decision took so long. It was, he writes, "insulting the intelligence - not to mention unfair to the efforts of thousands of anxious athletes - to pretend otherwise for any longer".
The sketch writers find plenty of material in the first daily Downing Street briefing conducted with journalists asking questions from remote locations.
John Crace in the Guardian describes how deputy chief medical officer Dr Jenny Harries "unexpectedly found herself in the role of agony aunt" as she was asked for guidance on whether or not couples who do not live together should visit each other.
For Quentin Letts in the Times that question - from the Sun's Tom Newton-Dunn - was best yet about the lockdown.
Another journalist who took part was Paul Waugh, from HuffPost UK. He admits that when he appeared on screen, he looked like a "vicar in a hostage video". His excuse was to blame the dog downstairs who "kept him in the attic".