Newspaper headlines: Wage bailout as 'Britain shuts down'
By BBC News
Staff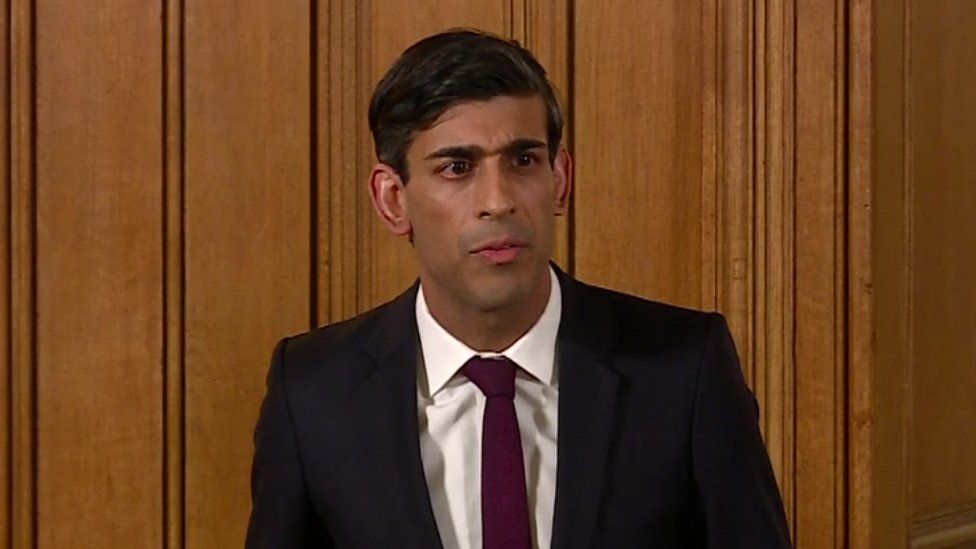 The front pages are dominated by the government's pledge to pay the wages of employees unable to work due to the coronavirus pandemic, as it orders cafes, pubs and restaurants to close.
The Guardian says the intervention - a pledge to pay 80% of salary for staff who are kept on by their employer, covering wages of up to £2,500 a month - is "unprecedented".
The Daily Mirror says the move is "so extraordinary" that "you had to triple check".
But the Daily Telegraph insists the measures are "vital" for protecting jobs after the the closure overnight of the hospitality and leisure industry - a move which, it points out, is "unheard of, even in wartime".
The necessity for the action seems more urgent, given the suggestion by the paper that the number of people dying in Britain is rising faster than Italy.
It says that on average the number of deaths in Italy has risen by less than 20%, while Britain is seeing them increase by 45%.
A graph in the Times suggests a less gloomy comparison.
But the paper warns the early lower death rates could rise as the outbreak spreads into rural areas, where older people are more numerous.
The Mail describes the shutdown as the "day Britain changed forever."
It's a theme taken up several papers.
He writes about the deserted streets, the economy facing what could be "a collapse more catastrophic than the Great Depression", the switch on social media from "armchair Brexit experts miraculously reborn as amateur epidemiologists".
But the greatest change, Freedland detects, is the switch of emotion to fear.
The Mirror also notes a mood change.
Its columnist Fiona Phillips says gone is the UK's world-renowned "chivalry and orderly queuing".
In its place is a "selfish, rapacious me-me-me Britain," she says, where "crazed individualists" stack their trolleys high.
The Independent website says ministers have been told the government should "promote a sense of collectivism" to avoid the risk of panic buying progressing to looting and rioting.
The Mail makes a list of what is now open and closed in case of confusion.
Clothes shops, takeaways and hairdressers are still trading, while pubs, bookies and leisure centres have shut.
A photograph shows a restaurant in central London being boarded up.
But the Times warns that non-food stores may also be at risk unless they can stop customers handling goods. People, its survey indicates, are not following government advice, with only 37% avoiding public transport.
People are also apparently not avoiding travelling further afield.
The manager of a shop in the Cornish resort of Polzeath tells the Guardian that out-of-towners are heading for their second homes.
She worries about the risks this could pose to elderly locals. Cornish authorities are concerned, too, and have urged people to stay away.