Newspaper headlines: 'The fantasist who should never have been believed'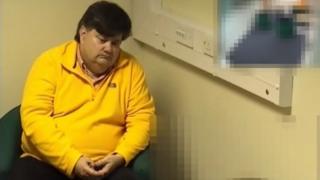 A "fantasist whose lies should never have been believed" is how the Daily Telegraph describes Carl Beech - the man convicted for perverting the course of justice with claims about a paedophile ring.
The paper describes the investigation into his allegations as "a saga of lies, staggering police incompetence and shocking political gullibility" which "shredded the reputations of innocent people".
The Daily Mail calls the police inquiry "shambolic" and "diabolical" and asks why no police officers have been held to account.
Its columnist, Richard Littlejohn, thinks Labour's deputy leader, Tom Watson, should be have been in the dock for championing Beech's cause in a "ghastly, politically-motivated crusade".
The Sun's headline is "Witch-hunt whitewash...cops and Watson dodge rap". The Daily Express says lessons must be learned - and implemented quickly.
All the papers report the election of Jo Swinson as the Liberal Democrats' new leader.
The website BuzzFeed News has been speaking to her friends and rivals for a profile piece - and reports claims that she has "high expectations" of those working for her and once reduced a young female member of staff to tears.
A spokeswoman for Ms Swinson tells the website she is unaware of the specific incident and so is unable to comment.
A source close to the Lib Dem leader points out that women leaders are often portrayed as "difficult" while men are "decisive and strong".
The Guardian thinks Ms Swinson arrives at "probably the best time to be a Liberal Democrat for a decade" and that her party must strive to play a part in moulding the future of Britain.
But it must now work on its policies, the paper believes: "Once Brexit has happened, 'Stop Brexit' ceases to function as a USP," it says.
Get news from the BBC in your inbox, each weekday morning
The Times carries a warning from Justice Secretary David Gauke that the Tories will lose millions of traditional Conservative voters to the Lib Dems if Boris Johnson wins the leadership contest and takes Britain towards a no-deal Brexit.
He tells the paper he wants to see Mr Johnson succeed in striking a new deal with the EU but that he doesn't believe it's possible before 31 October.
The Guardian says rebel Conservative MPs are warning that Mr Johnson will not survive as prime minister unless he softens his approach to Brexit.
But the Telegraph's Tim Stanley says compromising now would be a catastrophe: Brexit isn't just about trade and jobs, he says - voters for Brexit were willing "to put liberty before comfort and security".
In the words of the Sun newspaper it is going to be "Hotter than Africa" this week.
The Met Office says Britain could experience its hottest-ever night on Tuesday in parts of south-east England - with the temperature staying as high as 24C - that's 75.2F.
Many papers offer advice for keeping cool. The Telegraph suggests avoiding large meals or alcohol before bed, sleeping downstairs and, if you have enough room, sleeping separately from your partner so that there are fewer bodies heating up the space.