Newspaper headlines: Kylie's Glasto tears and Tory race cash pledges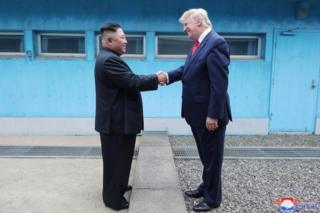 The spending promises of the candidates for prime minister dominate the front page headlines.
"Johnson to boost pay for public sector staff" is the headline in the Times.
For the i, it's "Hunt unveils relief fund for no-deal Brexit".
The Guardian reports business groups have expressed anger after Jeremy Hunt said he would willingly tell people whose companies went bust after a no-deal Brexit their sacrifice had been necessary.
The paper says Mr Hunt's shift towards the harder language associated with Boris Johnson has alarmed some fellow Conservatives.
The Mail turns its attention to Labour, saying the party has been accused of plotting a raid on the middle classes with its plan to replace inheritance tax with a "lifetime gifts tax".
The paper says it would mean children paying income tax on any parental handouts above £125,000 made at any time in cash or property.
It says Labour has described the plan as wealth redistribution, but in truth, this is simply state-sponsored robbery.
The Financial Times leads on Donald Trump's visit to North Korea following what it calls the president's unorthodox invitation to Kim Jong-un over Twitter.
The paper says the meeting capped off a weekend of dramatic diplomacy in Asia that resurrected trade talks with Beijing and nuclear negotiations with Pyongyang.
Buzzfeed News says Mr Trump and Mr Kim seem to see flattery as their best hope for reaching a deal on denuclearisation, even as diplomats have struggled to find common ground on actual substance.
For its lead, the Mirror reports the former prime minister, Gordon Brown, has written to Theresa May to urge her to step in to ensure all over-75s keep their free TV licences.
In an article for the paper, Mr Brown says he is asking her to prevent a scandal and honour a Conservative election promise.
He compares the loss of the TV licences to one of her "burning injustices" and says she can deal with it before she leaves office.
The Duke and Duchess of Sussex come in for heavy criticism for their decision to keep private the christening ceremony for their son, Archie, at Windsor Castle next Saturday.
In the Sun's view, Prince Harry and Meghan want to have it both ways - spending £2.4m of public money on doing up their new home while breaking with years of precedent by allowing the seventh in line to the throne to be christened behind closed doors.
The Daily Mirror says couples are ordinarily entitled to do what they wish, but that this is no ordinary couple.
A tearful Kylie playing Glastonbury 14 years after cancer forced her to cancel a headline set is pictured on many front pages including the Sun, Daily Mirror and Daily Mail.
Meanwhile, the Huffington Post UK website says Sir David Attenborough's surprise appearance at Glastonbury shocked and delighted the crowds.
The Daily Mail says he was cheered for hailing the festival as being plastic-free, but too many of the 200,000 fans who applauded him were guilty of hypocrisy.
It complains the ground was littered with "obscene" amounts of empty plastic bottles, cups and food wrappers.
Let's hope, the paper says, that people at other events throughout the long, hot summer are more thoughtful about the environment.
Sign up for a morning briefing direct to your phone