Newspaper headlines: 'Massacre' at New Zealand mosques
By BBC News
Staff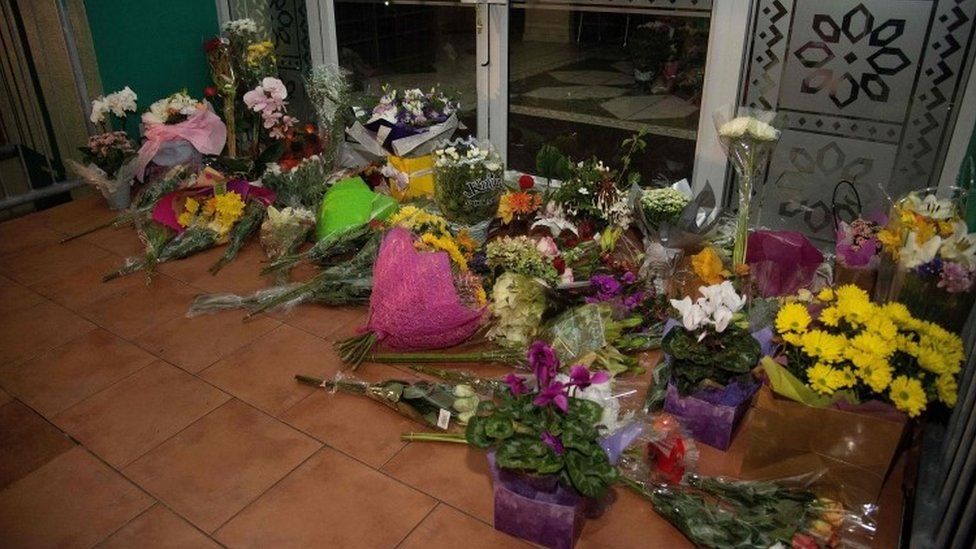 The Christchurch attack is the lead for most of Saturday's papers. The Daily Express headline reflects the words of the home secretary - that it was a "hate-filled attack on the values that unite us all".
The Guardian says the attack shattered the illusion that New Zealand was one of the few countries beyond the reach of global terrorism.
The i has a picture of an armed officer patrolling the streets with a young boy looking on - and the headline: "Innocence lost".
The Daily Telegraph describes the shootings as the first social media terror attack because it was streamed live by the suspect, wearing a body camera.
There's strong criticism of social media companies for their failure to remove copies of the video from their sites quickly enough.
The "i" says the tech giants face questions about the way their products have allowed the killer to broadcast the shootings around the globe - and about the way his supporters have shared footage.
In the Telegraph's view, questions must also be asked about the duties they face as hosts of content, particularly when there were warning signs that the killer was planning something.
The Financial Times says some mainstream news sites didn't acquit themselves well either, with several featuring the footage.
But he says he knows that Christchurch will respond with the kindness that emerged in so many ways after the 2011 earthquake.
Reports continue to suggest that Theresa May is likely to win over Eurosceptic Tory MPs to her deal in next week's Commons vote - if she gives an indication that she will step down in the next few months.
He quotes a source as saying: "A situation where she gets the vote and stays is to some people the worst possible outcome."
Katy Balls in the "i" says the theory goes that if a Brexiteer was at the helm for the subsequent trade talks, the government would fare better in achieving a clean Brexit. There's a lot of resentment from Tory backbenchers at Mrs May for letting it reach this point, she adds.
And the Financial Times reports that several of the UK's biggest carmakers are being forced to press ahead with plans to close their factories next month, in spite of a possible delay to Brexit.
It says a delay would leave them with shut plants when they should be producing cars while Britain still enjoys unfettered access to the EU - but many are unable to move the dates because of workforce holidays and contractors doing repair and maintenance work.