Newspaper headlines: Quashed murder conviction and Bestival drug death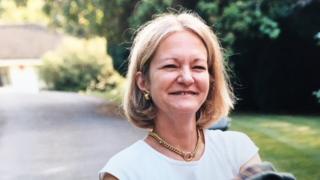 Most of the front pages carry pictures of Sally Challen, after her conviction for murdering her abusive husband was quashed on appeal.
The Daily Mirror calls it a "landmark case". It quotes her son describing her as "our loving mum" who was "never a murderer".
The Daily Telegraph says the decision to hold a retrial gives hope to other women who killed violent partners. It suggests that dozens of women will now seek to overturn their own convictions.
The Daily Mail asks "is this justice at last for abused wives?"
'A&E targets may be scrapped'
The Times leads with a claim that the four-hour waiting limit for treatment at A&E units may be scrapped. It says NHS England wants to end the target because it encourages the treatment of those nearing the four hour mark, rather than those in greatest need.
But the paper's editorial is more sceptical about the reasons. It suggests it is "hard to avoid the suspicion that the real reason managers want to scrap the target is because the know they won't hit it."
'Momo warnings more harm than good'
Several papers discuss the so-called Momo challenge, which fact-checkers say is a hoax. It centres on a scary internet character with bulging eyes that supposedly encourages children to harm themselves - although charities say there have been no reports of this.
The Guardian says the media, schools and police forces have been told that their "unjustified warnings" about it are doing more harm than good.
Writing for the New Statesman, Sarah Manavis questions why the phenomenon has had huge coverage - when none of the stories of supposed self harm have been convincingly linked to it. The result, she argues, is parents exposing their kids to what she calls a "made-up trend" and thus inadvertently creating an "incredibly harmful" internet challenge for real.
MPs' salary rise
There's "outrage" at a £2,000 a year salary rise for MPs according to front page of the Daily Express.
The paper calls it an "inflation-busting" rise at a time when there is "parliamentary chaos over Brexit." The Daily Mirror's editorial takes a similar line and says if MPs' wages were based on performance - "on Brexit alone they should have their pay docked".
'Lost Caravaggio could fetch £100m'
Several papers including the i feature a painting being auctioned as a long-lost work by the Italian master Caravaggio. It was apparently discovered in a French loft five years ago and could fetch more than £100m.
But as the Guardian and the Times point out, there are some doubts as to whether the picture of Judith Killing Holofernes is genuine.
Both papers add that when burglars broke into the house where the painting was eventually found - they left it behind, believing it to be worthless.
Vodafone boss in 'See You Jimmy photo'
A Vodaphone boss is compared to David Brent from The Office in the Daily Telegraph. It pictures Antonio Shabbir in a comedy tartan hat with a ginger wig and holding a bottle of Irn Bru.
The paper explains that the picture was posted on the company's staff website shortly before Scottish employees found out they were facing large scale job cuts.
"Needless to say, the crass display prompted fury from Vodafone staff anxiously waiting to learn their fate," it says.
The Daily Mail says Mr Shabbir was actually promoting a competition to win a trip to Edinburgh. It includes a statement from Vodaphone saying no offence was meant and apologising unreservedly.