Newspaper headlines: 'Time running out' over Brexit
By BBC News
Staff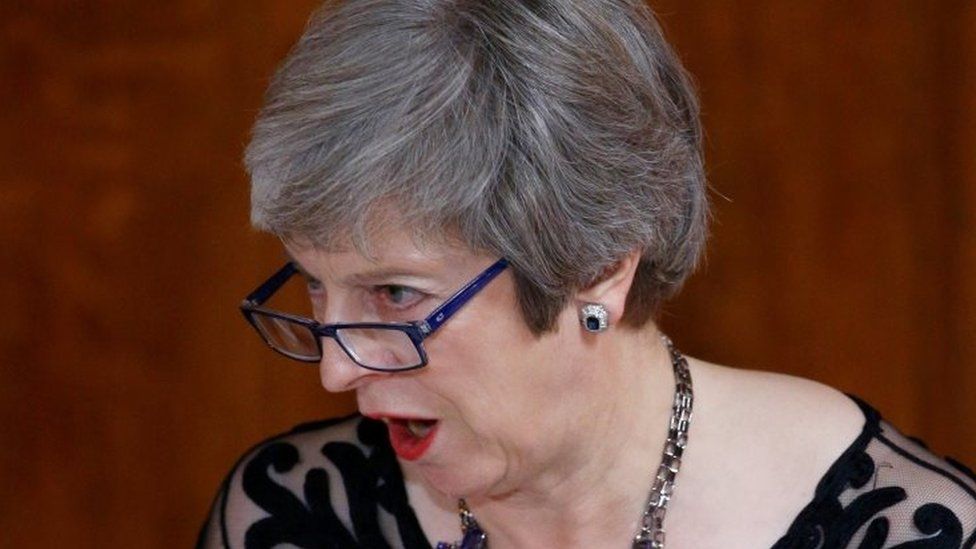 Negotiations over Brexit make the lead for the Daily Telegraph, with its headline proclaiming: "No deal is better than caving in to Brussels".
It's a warning that the paper says will be delivered to Theresa May at cabinet later today by senior Eurosceptic ministers.
It says the group, including Dominic Raab, Andrea Leadsom and Liam Fox, think that Britain could remain in a customs union with the EU.
The paper adds that it understands a proposed Brexit deal won't be on the agenda at cabinet.
The Times says claims that the meeting would be able to see the "parameters of a deal" angered Downing Street - its headline reads: "Barnier tries to bounce May into Brexit deal".
The paper says that in fact Mrs May "dare not" share details now of any proposed compromise over the issue of the temporary customs union backstop.
The Guardian agrees, predicting that Brexit will "hardly be discussed" at cabinet today, beyond an update about no-deal preparedness.
The Matt cartoon in the Telegraph neatly ties two of its front page stories together - a badger about to be culled by a shotgun wielding farmer implores: "WAIT! I've just come up with a solution to the Irish backstop."
The Daily Mail's front page focuses on a call by Boris Johnson for Britain to intervene in the case of Asia Bibi - the Pakistani Christian who's been freed after eight years in prison for blasphemy.
In what the paper calls "an extraordinary intervention", the former foreign secretary has written to Home Secretary Sajid Javid demanding she be offered asylum in the UK.
It's a point of view that is echoed across many other papers: the British Pakistani Christian Association tells The Sun that Britain is too worried about potential reprisals on its embassy staff.
However the paper's leader column proclaims "rescue her", and calls on the government to be "brave" and "do the right thing".
The Times reports that Canada is holding talks over granting her asylum, while the Dutch embassy in Islamabad - which had also been involved in talks - had to be closed amid security concerns.
The Pakistani news website Dawn, bemoans that "it's not often that Pakistan makes headlines for good news and it briefly managed to do so the day" that Asia was acquitted.
It points out that only 4% of voters voted for the hard-line TLP party which is leading the protests against her release.
And there's a fresh appeal to make BBC Radio 4's Thought for the Day open to non-religious voices.
The Guardian reports that TV presenter Sandi Toksvig is among 33 prominent humanists who have signed a letter to the Director General Tony Hall calling for a ban on humanist presenters for the slot to be lifted.
The letter accuses the BBC of "blatantly failing in it's remit to reflect the diversity of beliefs of its audience". A BBC review rejected similar calls for change last year.