Newspaper headlines: EU plans Irish sea border and Strictly 'row'
By BBC News
Staff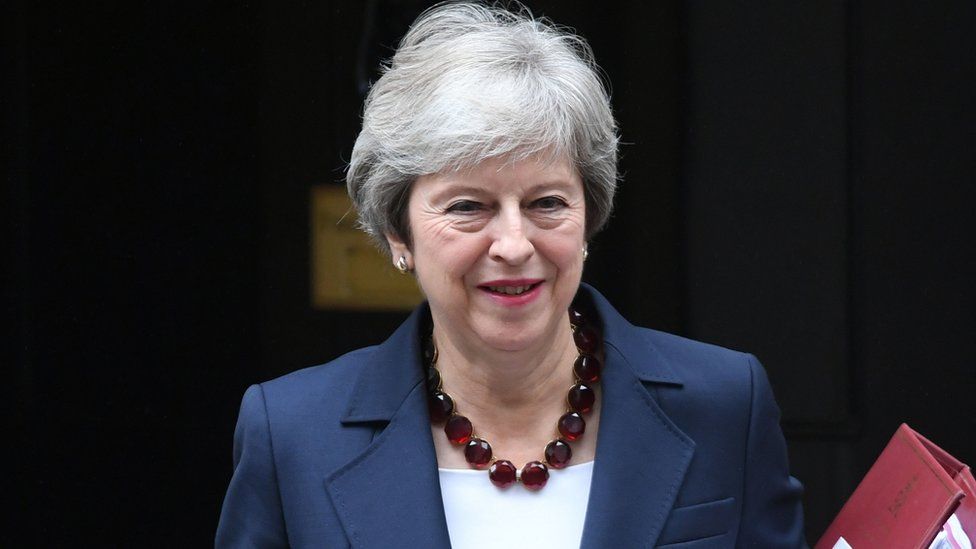 Several of the papers lead with the Brexit negotiations.
The Times reports on a leaked letter which suggests that the final agreement will include an EU plan to leave Northern Ireland in the single market and customs union in the event of no solution being found to the Irish border problem.
The paper says the letter, setting out the EU's proposal for the so-called "backstop to the backstop", was sent by Theresa May to her DUP allies on Tuesday - although she insisted she would never allow it to come into force.
The Daily Telegraph says it can reveal that senior EU diplomats have demanded wide-ranging access to British coastal waters for EU fishing fleets in return for any plan to include the whole of the UK in a temporary customs union.
There is also continuing speculation about the timing of a cabinet meeting to sign off a deal.
The "i" suggests the prime minister hopes to call her ministers together on Monday.
According to the Telegraph, EU leaders have been told to keep 25 November free for a special summit to ratify the deal - which would enable Parliament to vote on it before Christmas.
The Times quotes senior government sources as saying suggestions of a deal in the next few days should be taken with "a very large pinch of salt".
The Politico website says the UK and the EU appear no closer to a deal, with both sides voicing caution that it's not a foregone conclusion.
The Daily Mail reports that a flu vaccine shortage has left thousands of over-65s unable to get jabs.
It says patients have been repeatedly sent away by GPs and chemists until fresh stocks arrive.
Problems have been blamed on the rollout of a new, more effective jab which led to supplies being ordered several months later than usual, the paper adds. "Yet another flu jab fiasco", is the paper's main headline.
And the growing number of shop closures on the High Street makes the lead for the Guardian.
It reports that nearly 4,500 shops, pubs and restaurants closed in the first six months of this year - a rise of 17% on the same period last year.
According to the paper, the switch to online shopping - combined with a slowdown in spending and rising costs from business rates and wages - has battered many retailers.
There is also a shift under way in how consumers spend their leisure time, with more spare cash being spent on holidays and "experiences" rather than in shopping malls.