Newspaper headlines: Britain's Brexit plan 'savaged by EU'
By BBC News
Staff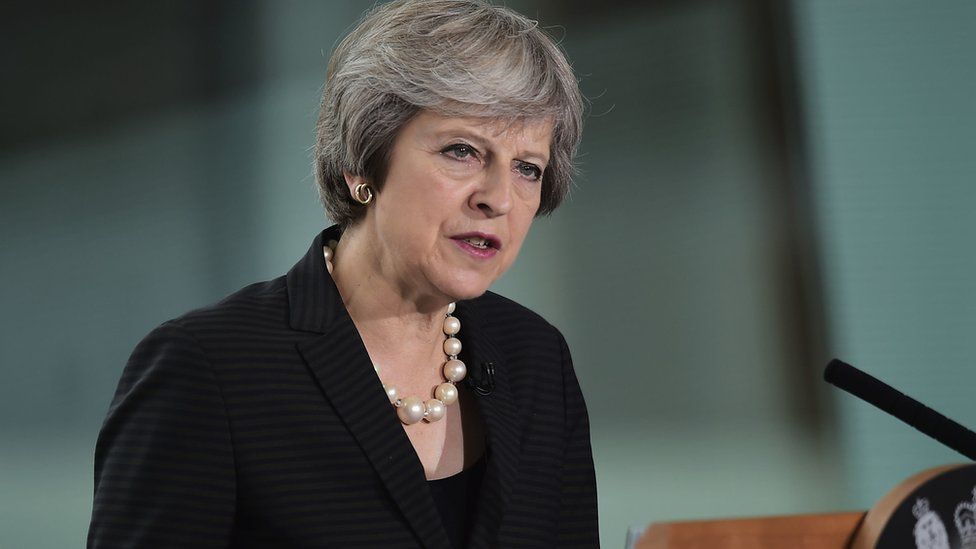 "Now there's a surprise" is the Mail's response - pointing out that the EU's chief negotiator is concerned the proposals will "give UK firms a competitive edge".
Both papers quote the Brexiteer Jacob Rees-Mogg, who accuses the EU of being "mafia-like" and insists Mr Barnier's "aggressive" language proves Britain was right to vote to leave.
According to the Spectator, the prime minister's "plan has failed". It believes Mrs May's Chequers gambit "could lead to the fall of the government and the ceding of power to the most left-wing Labour administration in history".
The former government minister Anna Soubry tells the Guardian that Mrs May has capitulated to what she calls "the forces of darkness" and is being run by Mr Rees-Mogg's faction within her party.
Ms Soubry says that she, and around a dozen rebels who support a soft Brexit, cannot be relied upon to vote for any final deal.
Meanwhile, the i newspaper says pro-Leave Conservatives are warning the prime minister that she faces more resignations if she makes additional concessions on Brexit.
"BoJo no go" is the Daily Mirror's headline as it reveals that former Foreign Secretary Boris Johnson is yet to leave his official government residence, almost a fortnight after he quit over Brexit.
The paper says he's expected to spend another few weeks staying rent-free in the mansion.
The Daily Telegraph reports that Defence Secretary Gavin Williamson has urged Mrs May to follow the example of Nigel Lawson by cutting taxes to encourage growth.
He is said to have told the cabinet earlier this week that giving people "more power over their own money" would generate greater revenue and strengthen the economy.
Education Secretary Damian Hinds makes a promise in the Guardian to relieve the stress placed on teachers in England - admitting that the workload is the "number one" complaint among them.
Mr Hinds says he will "end the constant cycle of reforms". He also suggests schools are "on a par with the NHS as a special case for extra government spending".
Politics Home carries a suggestion by the shadow sports minister, Rosena Allin-Khan, that England fans were afraid to display the flag of St George during the World Cup because of its association with "far-right ideology".
The Conservative MP for Shrewsbury, Daniel Kawczynski, rejects the claim in the Daily Telegraph, insisting a "huge number" of his constituents flew the flag.
The Daily Mail says there was "anger" on Twitter as users accused Labour of "knocking everything patriotic".