Newspaper headlines: Scotland Yard abuse review and Christmas taxes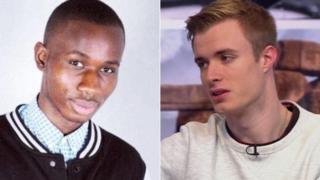 Several of the papers focus on Scotland Yard's decision to review all of its current sex crime investigations.
The Times says the collapse of two cases in recent days will increase pressure for a full inquiry into how police handle cases against men accused of rape. It adds that there's a lack of funding for defence lawyers, risking miscarriages of justice.
The Daily Telegraph says there are warnings that police are making basic errors in their desperation to improve conviction rates.
Merry Tax-mas
Meanwhile, the government's decision to allow local authorities in England to increase council tax by almost six per cent next year is the lead on the Daily Mail and the Express.
The former has the headline: "Merry Christmas! Council tax bills up £100".
But this move will not only damage the Conservatives' hard-won reputation as the party of lower taxation - says the Telegraph - but risks looking irresponsible.
The Mirror tells readers to blame the government, not their local councils, for the rise. Years of slashing central government funding for town halls has left councils struggling to maintain services, it says.
Get news from the BBC in your inbox, each weekday morning
There are calls to end the NHS's dependence on foreign-trained doctors - with General Medical Council figures showing that more than 40 per cent of doctors in some areas of England have qualified abroad.
The Mail asks why, with so many young British people desperate to study medicine, can't we train enough doctors of our own.
The Times says an attendant problem is that the number of foreign-trained doctors is actually falling - and Britain needs to train more doctors to make the NHS sustainable.
And in Brexit news, the Financial Times reports that British investment banks would have to follow EU rules on issues such as bonus caps after the UK leaves the EU, under European Commission proposals. The paper says the draft plans show the financial centres will be toughly scrutinised.
Bespoke deal backed
Talk of a bespoke trade deal is still in some papers after the EU's chief negotiator ruled out a special agreement for London.
The Sun says Michel Barnier was talking tough to increase his chances of succeeding Jean-Claude Juncker as President of the European Commission.
In the view of the Express, Mr Barnier has made it quite clear that EU negotiators are not interested in a fair deal for Britain, but wish to punish us for leaving.
But the Guardian says leading ministers broadly backed Theresa May's plan to pursue a bespoke trade deal, with the Spectator website adding that the real disagreement is likely to come if and when trade-offs have to be made.
Finally, environmentalists have reacted angrily after anti-bird spikes were installed on trees in Bristol to protect residents' luxury cars from pigeon poo.
According to the Times, residents in the exclusive suburb of Clifton complained that the paintwork of their BMWs and Audis were covered in droppings.
One resident tells the Mail there's a big problem with bird droppings in the area and "they can really make a mess of cars".
But the Telegraph quotes a local Green Party councillor as saying: "It's a shame seeing trees being literally made uninhabitable to birds."
The Sun says one Twitter user wrote: "Now birds aren't allowed in trees. How is it allowed?"