Newspaper headlines: 'Snow chaos' and UK role in Trump scandal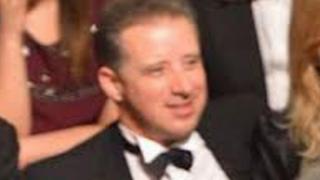 Many of the papers lead on the former MI6 officer named as the man who compiled the damaging dossier on Donald Trump leaked earlier this week.
According to the Telegraph, Britain has been dragged into the row over the dossier after it was claimed that the government gave the FBI permission to speak to Christopher Steele. It says Britain now finds itself caught in the crossfire of accusations between Russia and the US.
The Mail says Russia's relations with Britain have gone into the deep freeze as Moscow blamed MI6 for the dossier. The paper quotes a tweet from the Russian embassy in London suggesting Mr Steele was still working for MI6 and "briefing both ways" against Mr Trump and Moscow.
---
The Mirror's front page has a picture of a two-year-old boy lying on two chairs put together as a makeshift bed at a hospital in Hastings in East Sussex due to a lack of proper beds.
It says Jack Harwood - who had suspected meningitis - waited for five hours in A&E with his mother, as staff struggled to cope with the volume of patients. His case was put to Theresa May by the Labour leader, Jeremy Corbyn, at Prime Minister's Questions on Wednesday.
The boy was eventually sent home after his temperature was brought down and his relieved parents were told he didn't have meningitis.
---
A king in Manchester
The new King of Rwanda has been proclaimed - and he lives in a terrace house on an estate in Greater Manchester.
The Guardian says it's not a typical royal residence - but the Rwandan royal family has been exiled since 1961.
The Daily Mail says Emmanuel Bushayija is thought to be the first Briton to accede as a king since George the Sixth inherited the throne following the abdication crisis in 1936. It seems Mr Bushayija has been keeping a low profile since his elevation, but neighbours tell the paper he's a lovely man and it's a great honour to live next to him.
---
Twenty-five years ago, the Sun portrayed Graham Taylor - then England football manager - as a turnip after the national team were knocked out during the group stages of Euro 92.
Following his death - announced yesterday - it pays tribute to him in its leader column. While it acknowledges his failings as manager, it highlights his successes at club level, describing him as a genius. He had a magnificent football brain and made a fine radio pundit, it adds. Above all - it goes on - he was just a thoroughly decent bloke.
---
Finally, you could save yourself as much as nine thousand pounds on a house purchase - if you don't mind living at number 13. Research by the property website, Zoopla - released to coincide with today's date, Friday the 13th - found that nearly a third of homebuyers are less likely to buy a property with this number.
But - the Mail reports - those who are not put off by it will find a house with this number typically cheaper than the average UK property. On the other hand, the most expensive door number tends to be number one - and Number 100 the next most expensive.