Newspaper headlines: Putin's 'shock' move, 'deformed' dog and Budget teasers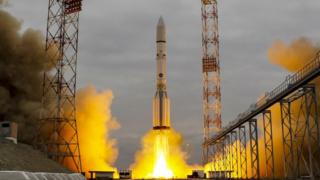 "A pretty brilliant tactical move" - that's the verdict of one military analyst, quoted in the Guardian, on Russia's surprise decision to withdraw the bulk of its troops from Syria.
It's a subject exercising many of the papers on Tuesday, and all seem sure the decision has little to do with there having been any significant progress against terrorists - as President Putin himself suggested.
The aforementioned analyst Alexander Golts tells the Guardian: "Nobody wanted to deal with Russia after Ukraine, and the goal of the Syria campaign was to force the West to deal with Russia again.
"This has happened, and now they are getting out of the conflict with minimal losses."
Chris Hughes, the Daily Mirror's defence and security editor, agrees that Mr Putin probably feels no "emotional loyalty" to Syria's President Assad - despite Russia's intervention helping him hold onto office - arguing: "This is about Russian power being projected abroad."
It has also "made fools of a prevaricating West, which has failed to have a cohesive plan for a Syria intervention from the very start", he adds.
Obstacle removed?
But motives aside, several commentators suggest Russia's move could ultimately have some positive ramifications.
The Times thinks "Putin has decided to throw Assad overboard", signalling to the Syrian president that he "has to step aside and allow the formation of a transitional government".
"This would remove the most obvious obstacle to the success of peace talks," the paper adds.
Combine this, the Independent says, with the fact that the cessation of hostilities agreed at the end of February "has defied expectations by largely holding for more than two weeks", and there is perhaps some cause for limited optimism.
---
Eye-catching headlines
MPs order, order, order £1.2m worth of alcohol - an exclusive in the Daily Mirror reveals that Parliament has racked up a hefty bar bill "despite the government urging the nation to drink less"
Elderly frozen out by speedy ice cream vans - according to the Times, pensioners in Worcester fear they may have "to run to get their ice creams, risking tripping over their slippers" because of a 15-minute maximum waiting time being imposed on vendors
Bishop: I feel sorry for Judas, he's had a lousy press - the Daily Telegraph picks up on an interview by the Rt Rev Nick Baines, in the Radio Times, in which he suggests one of history's most infamous villains may have been hard-done-by
---
---
'Deformed' dog
Crufts has been "plunged into a row over inbreeding", as the Daily Mirror puts it, following the awarding of a Best in Breed title to a German Shepherd with a sloped back and awkward gait.
Despite the animal's owner insisting it is healthy, campaigner Jemima Harrison tells the Sun it looked "crippled and anxious", adding: "The show type has gone horribly wrong."
Beverly Cuddy, editor of Dogs Today, is quoted in the Daily Telegraph explaining: "The breed specialist sometimes sees beauty in qualities that might make you or I wince."
Meanwhile, the Independent points out that the row brings back bad memories for Crufts, "six years after promising to reform its judging criteria amid a similar outcry".
---
---
'Don't blather' George
With the latest Budget not until Wednesday, you could be forgiven for thinking the papers had raided George Osborne's desk drawer, given the amount we already know about his plans.
Spending on rail, new housing and a tunnel through the Pennines all get column inches, with the Daily Express, for one, welcoming such infrastructure investment.
"Well done to the chancellor for tackling this problem and taking a long-term view of what we need to maintain a prosperous economy," its leader column says.
"Don't blather, build", the Daily Telegraph instructs the chancellor. It says "voters have heard more than enough fine words on infrastructure. Now is the time for action."
Taking Heathrow's third runway - or as yet, lack of it - as an example, the paper says "Britain is simply too slow in authorising new transport projects."
Glorious failure?
The Guardian's Polly Toynbee looks at a very different aspect of the Budget - her fears about where the further cuts we know are coming will fall.
"The chancellor may delay much pain for fear of inciting revenge votes in the EU referendum, but some of the vulnerable will take another kicking," she writes, citing particular fears about the possible "collapse of social care" due to spending cuts.
"The question is, when does the balance tip, when do enough voters start to regret what they are losing?" she asks.
Elsewhere, Janan Ganesh looks at the big picture, and what he sees as the conflict between Mr Osborne's economic ambitions and his political ones.
"His best chance of succeeding Mr Cameron is to fail in his fiscal mission, Flunking his targets - above all the surplus due in 2019-20 - wounds him less than the slog of meeting them," he writes in the Financial Times.
---
Best of the back pages
Leicester march on - the arrival of Rafa Benitez as Newcastle manager fails to save his side from defeat against Premiership leaders Leicester. "If only adulation from supporters instantly guaranteed results," writes David Coverdale, in the Sun "Newcastle fans must hope the 'new manager bounce' has merely been postponed"
High hopes for England - Cricket hero Mike Atherton, writing in the Times, thinks England "have been making great strides" ahead of the World T20 competition, and while India look hard to beat, "Eoin Morgan's team have as much chance as anyone in the competing pack"
Cheltenham hijacked by Pendleton - the "telegenic refugee from track cycling" has been allowed to "overshadow" the Gold Cup, writes Kevin Garside, in the Independent. If she falls or is hurt in "this mad circus", he adds, "Cheltenham will be digesting exposure it never thought possible, and not necessarily of the requisite hue"
---
'Not little peacocks'
Dame Joan Bakewell has apologised after suggesting the rise of eating disorders among teenagers was a sign of "narcissism" in society.
Nevertheless, a number of the papers choose to continue the debate on Tuesday, including the Daily Mail.
It says the Labour peer said sorry "just as support for her comments was growing". It quotes, among others, doctor and TV personality Christian Jessen, who said Baroness Bakewell was right and if anything, was only "guilty" of "oversimplifying" things.
"I strongly suspect much of the indignation came from a lack of understanding of the word narcissism. I also think that to many the word narcissism equals vanity," the paper quotes him as saying.
Vanessa Feltz, however, writing in the Daily Express, thinks Baroness Bakewell was absolutely right to apologise.
Sufferers of anorexia are "not vain little peacocks revelling in their own beauty", she says, but "frightened children desperately trying to create the illusion that they can shape their own destiny".
On the treatment of the peer herself, Angela Epstein, in the Daily Telegraph, says she "shouldn't be castigated for touching on how vanity can play an enormous part in the anorexic's quest to be gorgeous and slim".
But Emma Woolf, writing alongside Epstein in a head-to-head in the same paper, says her remarks "cannot go unchallenged" as they "fuel the guilt felt by parents, the shame felt by sufferers and the general confusion about what eating disorders are and where they come from".