Housing 'danger', Peaches Geldof 'pusher' hunt and Jeremy Clarkson row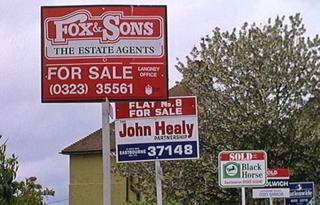 Figures showing the value of a typical three-bedroom semi rising by £1,500 per month make the front page of the Daily Express.
The Times reports that one flat in London's swanky One Hyde Park development has sold to an Eastern European for £140m - or £10,000 per square foot.
While rising property prices might please some homeowners, Bank of England deputy governor Sir Jon Cunliffe - quoted in the Financial Times - warns it would be "dangerous to ignore the momentum that has built up in the UK housing market".
And the paper's Emily Cadman writes that the rapid house price inflation is "casting a shadow over an otherwise positive run of data showing the UK economic recovery as strengthening".
The Guardian notes that former Conservative Chancellor Lord Lawson has called for the government to end its Help to Buy scheme in London where, he says, the housing market does not need a boost.
However, the paper's Hilary Osborne - attending a property auction in "swanky" Kensington, west London - suggests talk of a bubble might be "premature", finding that "not even a price tag of £20,000 will persuade people to buy homes in some areas" of the country.
Julia Unwin, of social equality pressure group the Joseph Rowntree Foundation, writes in the Times that prices have risen since the state stopped building homes in the 1970s and that the UK's choice is whether to "use taxpayers' money to construct homes or to meet a growing housing benefit bill".
Peace and justice
There are appraisals of Northern Ireland's peace process in the wake of Sinn Fein leader Gerry Adams' arrest in connection with the 1972 murder of mother-of-10 Jean McConville.
You do not have to be an "incorrigible alarmist" to fear that this arrest "could risk the whole, still fragile, order in Northern Ireland", says Mary Dejevsky, in the Independent.
Times cartoonist Morten Morland sums up the concerns by drawing a dove - olive branch in beak - bound up in the tape from a cassette marked "Boston College", whose research has been used by the Police Service of Northern Ireland in its investigations into Mrs McConville's death.
The Guardian says "nervous officials" have been consulting Whitehall rulebooks to determine what would happen if Mr Adams' detention prompted Sinn Fein to abandon its support for the power-sharing agreement. "The answer is not pretty: new elections and the return of direct rule from London if [Sinn Fein's] Martin McGuinness resigned as deputy first minister and the [nationalist] SDLP declined to support a new executive."
Meanwhile, noting that Mrs McConville's son has said he would not tell police the names of his kidnappers for fear of reprisals, the Daily Mail says: "For all the welcome progress since the Good Friday Agreement... there remains much work still to do in Northern Ireland."
In its editorial column, the Times says police pursuit of suspects on both sides of the sectarian divide is crucial given a "growing sense that what peace Northern Ireland now enjoys has been bought at too high a price in justice foregone". It adds: "All three governments with an historic role in the Irish peace process, in London, Dublin and Washington, must re-engage with it at the highest level. The alternative is to sleepwalk back to disaster."
The Financial Times points to unresolved issues including the lack of an agreement on how to deal with suspects still on the run who remain liable to arrest, and how to treat conflict-related crimes where no-one is wanted for the offence. "This failure is coming back to haunt the peace process," it says, adding: "Justice must be done - but it should be aided by a formal process that sees all sides acknowledge responsibility for the wrongs they have inflicted."
No offence?
Top Gear host Jeremy Clarkson's statement, in which he "begged forgiveness" after footage emerged in which it sounded like he used the n-word, has put pressure on the BBC to sack him, according to the Guardian.
Clarkson said he'd mumbled the racist term in a bid to obscure the word when reciting the nursery rhyme, "eeny, meeny, miny, moe". But the Daily Mirror, which brought to light the footage in question, says: "What this undignified episode has shown is that in the 21st Century it's unacceptable for a prominent public figure to use derogatory language - whether mumbled or otherwise."
And the Guardian lists a string of controversies involving the presenter, including calling for striking public sector workers to be "executed", calling partially sighted ex-Prime Minister Gordon Brown a "one-eyed Scottish idiot" and comments interpreted as homophobic.
However, Clarkson's "old friend" Richard Littlejohn writes in the Daily Mail that the footage is "at best... inconclusive" and that the woman who investigated the tape had said she was only 75% sure he'd used the word. "Isn't that what a court of law would consider grounds for acquittal on the basis of 'reasonable doubt'?" he asks.
And the Sun - which pays the provocative star to write a column - argues: "There's not a racist bone in Jeremy Clarkson's body... Our Jeremy meant no offence. It's not often we can say that."
Cameron vs. Cameron
"Justice on strike," is how the Daily Mail describes a judge's ruling which resulted in a high-profile fraud case being thrown out of court.
Judge Anthony Leonard ruled that cuts to legal aid fees meant there was "no realistic prospect" of five defendants suspected of a £5m swindle being able to find barristers willing to work and so dismissed the case, saying there was no chance of them getting a "fair trial".
The Ministry of Justice blamed the trial's collapse on barristers making a political point and said a senior QC could still expect to earn £100,000 from the taxpayer for taking on the case.
And the Telegraph notes it's a "brother v brother" situation, given the QC who argued for the case to be thrown out was Alex Cameron, sibling of the PM, David.
The Mail says there has "always been an edge to the rivalry" between the pair, with Alex - who is three years older - being the better sportsman and student, while David attended a more prestigious university.
Nearly 70 law chambers had refused to take on the case for the money on offer, and other complex and high-profile fraud prosecutions are now in jeopardy, reports the Times.
The Daily Mirror argues that it's a legal case with "far greater ramifications than Labour soap opera when Ed Miliband defeated elder brother David" to become leader.
Making people click
Guardian: My 28-week pregnancy and the 20-week abortion ban: why choice still matters
Telegraph: Human skin used to create sperm
Financial Times: China tried to undermine economic report showing its ascendancy
Times: Police probe circumstances of Peaches Geldof's heroin death