Pension supercars, 'ghost' jet and James Corden interviewing David Cameron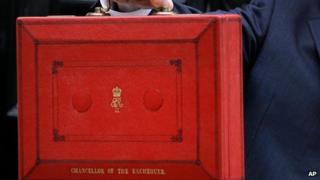 If readers were left scratching their heads as to exactly what the "pensions revolution" unveiled in Wednesday's Budget entailed, all is clear in this morning's newspapers.
Sports cars.
"A Lamborghini from your pension pot? Why not?" asks the Daily Telegraph, reporting Pensions Minister Steve Webb's comments that he was "relaxed" about how people spent their retirement cash now that Chancellor George Osborne has removed the requirement to purchase an annuity.
Two-thirds of voters back the new freedom according to the Times, which cites a poll commissioned by the Sun. Meanwhile, the Daily Mail says up to 250,000 savers who are still in cooling-off periods, having signed annuity deals with insurers in the past 30 days, have begun a "desperate stampede to escape being locked into poor value pensions".
The Telegraph helpfully spells out the likely running costs of a £350,000 Lamborghini Aventador, in case any of its readers are pondering the investment. It says road tax and servicing will each set them back £1,500, with up to £10,000 going to insurers, while replacement tyres cost £1,000 each. It does 12 miles to the gallon. The Mail's cartoonist Pugh has a different vision of retirement, imagining a superyacht sailing by, as a father tells his son: "It's not Roman Abramovich's - it's your granny's."
The Guardian reports fears that retirees will run out of money after splurging, or be "too scared to spend" and leave their nest-egg languishing in low-interest accounts.
In Australia, which already has similar freedoms, almost a third buy or pay off a home, while 19% buy a car and 14% go on holiday, the paper says. About half invest the money elsewhere, it reports, but only one in 25 people buy an annuity.
It's those sorts of statistics that call into question the profitability of some of Britain's biggest insurers, as the Financial Times suggests. Annuity sales account for about a fifth of UK life insurers' revenues, it says.
Andreas Whittam Smith, in the Independent, praises Mr Osborne for introducing a guarantee of "free, impartial, face-to-face advice" on how to use pension pots. But he wonders where this advice will come from. For those still none-the-wiser as to the choices ahead, the Daily Express publishes a simple guide to the new rules, with a diagram to show the relevant options.
'Rancid politics'
While editorial writers largely praised the chancellor's Budget, the Institute for Fiscal Studies (IFS) "chided" his "bad habits" - namely "using temporary measures to finance permanent tax cuts and spending increases" - reports the Financial Times. However, the Guardian's Larry Elliott argues that "by IFS standards, the pummelling... was restrained".
Others have not been so lucky. The Daily Mail wonders whether a "patronising" advert tweeted by Conservative party chairman Grant Shapps could cost him his job.
"Bingo!" it had read, announcing that cuts to bingo tax and beer duty would "help hardworking people do more of the things they enjoy". The paper reproduces a selection internet spoofs, such as one reading: "Cutting the eating swan tax and shooting poor people duty - to help out-of-touch stereotypes do more of the things they enjoy."
The Daily Star's editorial says: "Assuming that cutting the price of bingo and beer will 'give us what we want' is pretty patronising... A Budget that would reflect the genuine concerns of the working classes would have been more welcome."
It all provided great sport for the shadow chancellor whose "elite joke-writing squad had toiled through the night," according to Telegraph sketchwriter Michael Deacon, who quotes Ed Balls telling MPs: "When the chancellor told the PM he wanted to cut taxes for Bingo, the PM thought he was referring to an old school chum." However, the writer translates Mr Balls's promise to look at the pensions proposals carefully into: "Despite hours of scratching our heads we haven't found a way to rubbish the proposals yet."
The Times describes the Labour leadership as "dithering" over its response, while the Daily Mail's editorial says: "Even with an extra day to prepare, Mr Balls yesterday still had nothing of substance to offer." Describing Labour's "intellectual collapse", it says its front bench has fallen back on "class war cliches and the rancid politics of envy". The Independent's Andy McSmith notes that in his last four Budget responses, Labour leader Ed Miliband has used different ways of accusing the chancellor of "giving with one hand and taking more away with the other".
Cartoonists sum up this view, with Peter Brookes in the Times depicting messrs Miliband and Balls as Wallace and Gromit on their sidecar motorcycle - wheels having fallen off - with the Labour leader yelling: "Scram! Yer Bullingdon Toff... Tribune of the people roaring through."
Bob, in the Telegraph, has Mr Balls pushing his leader in a wheelchair towards a retirement home which advertises "bingo nights and cheap beer".
'Ghost jet'
The search for the missing flight MH370 continues to fascinate the press, with the Daily Mirror suggesting that sightings of potential debris in the Indian Ocean back up a theory that it became a "ghost jet", flying for seven hours with all on board left unconscious by some emergency.
The Daily Express hears from intelligence specialists who say that if searches confirm the presence of wreckage, then it rules out a technical malfunction because it would not have been able to fly so far south. It suggests a "bungled hijack" might be to blame.
However, the Daily Star prefers a theory that it was hijacked by Islamic extremists who intended to carry out a terror attack on British territory - namely the island of Diego Garcia, which is home to a US airbase.
The Daily Telegraph runs through a selection of the theories, "from the plausible to the ridiculous", including that the airliner was "hijacked remotely" using a mobile phone or USB stick. Meanwhile, the Times says there could be a key role for the deep ocean submarines of the French national institute for oceanographic research, which helped locate both the Titanic and the wreckage of Air France flight 447 after it vanished off Brazil.
A note of caution is sounded by the Guardian, however, which quotes aviation specialists as saying the Malaysia Airlines Boeing 777 may never be found.
21st Century Frost/Nixon?
The Sun sits comedian James Corden in the editor's chair in aid of Sport Relief, with a penny from every paper sold going to the charity. Its front page borrows from the film Frost/Nixon - about Sir David Frost's questioning of Richard Nixon, which caused the US President to confess his role in the Watergate scandal - to promote Corden's interview with David Cameron.
And while the Gavin and Stacey star doesn't quite leave the prime minister's career in tatters, he does ask some uncomfortable questions about Mr Cameron's relationship with London Mayor Boris Johnson, alleged rollickings delivered to cabinet ministers and the PM's sporting prowess.
Corden leaves his mark on the paper in other ways, replacing the traditional page three girl with topless (male) Sun staff, hiring his dad to write a feature about a Sport Relief-funded boxing project he supports and interviewing diver Tom Daley about his "coming out video".
The comic even finds his way into agony aunt Deirdre's Photo Casebook - alongside a lovelorn Holly Willoughby - and pops up on the Sun Woman page talking about weight loss.
Making people click
Guardian: Michael Jackson planned 50ft robot for Las Vegas residency
The Times: One by one, Labour is losing the arguments
Daily Telegraph: 'No make-up selfie' trend helps cancer charity raise £1million in 24 hours
Financial Times: Microsoft caught up in fresh privacy storm